Our Eco-Reps come from a variety of residence halls and Greek houses. Eco-Reps are encouraged to plan one event per month for their building or house that targets specific issues regarding sustainability. Through these engaging and fun building/house events, Eco-Reps educate their peers to be more sustainable. 
Examples of Successful Building Events
Reusable Mug Decorating:  Host a reusable mug painting/decorating event to encourage use of reusable mugs rather than disposable ones.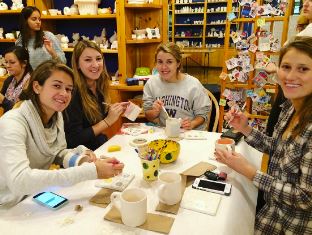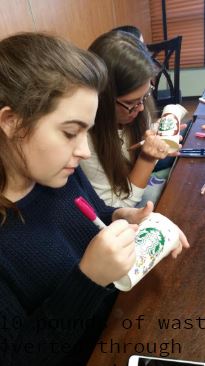 Plastic Bottle Potted Herbs: Use recycled water bottles to create dorm-friendly potted herbs! Teach residents about green living and connecting to nature!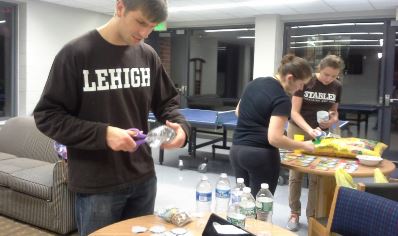 Dorm Storming: Visit dorm rooms in your building/house, collect recyclables from residents, put up proper signage, ensure 1:1 trash to recycling bin placement, educate students about RecycleMania competition, and what's recyclable at Lehigh!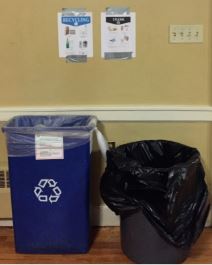 Trash Olympics: Collect trash with the residents in your hall or house in South Bethlehem.  The person who collects the most trash wins a prize.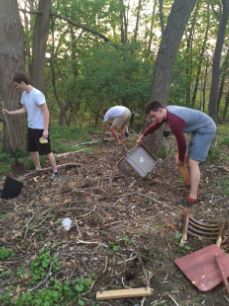 Cup Competition: If you live in a house that uses single-use plastic cups, have a cup competition. Have each resident decorate a cup- the person who uses that cup the longest wins a prize!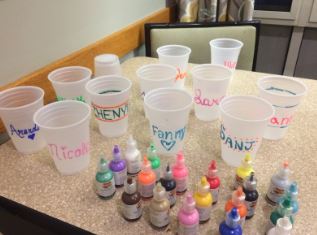 "Make & Take" Canvas Bags and Light Switch Covers: "Make & Take" is a popular thing at Lehigh, as an event is held every Friday on campus where students decorate all sorts of crafts ranging from pottery to wooden boxes. So, we decided to take an Eco-Reps spin on this idea, with decorating reusable canvas bags and light switch covers. With markers, glitter, and paint, residents decorated their canvas bags and light switch covers.  The canvas bag Make & Take promoted reduce, reuse, recycle during Recyclemania and the light switch cover Make & Take promoted energy conservation during Energy Conservation Month.