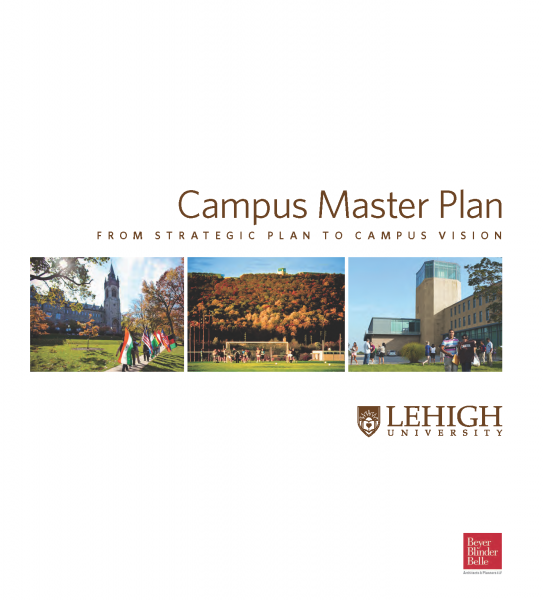 A campus master plan is a physical manifestation of a university's strategic plan. At its best, it is a road map for the future of a campus, and becomes a crucial tool in confirming that short-term projects are working in conjunction with long-term plans and goals. Without it, each decision made about a campus' facilities -- from new buildings to renovations to infrastructure improvements -- is made in isolation, without a bigger vision in mind. And a good campus plan builds in flexibility, so that it can accommodate shifting academic priorities and economic conditions.
To read more about Lehigh's ambitious 2012 Campus Master Plan, please view the Campus Master Plan Summary (PDF, 7.4 MB)
View the full Campus Master Plan (PDF, 13.5 MB)*
* You'll need your Lehigh ID and password to access this document. Your AFS ID and password are those used to access your email account, or to log into the Network Server.