February 24, 2016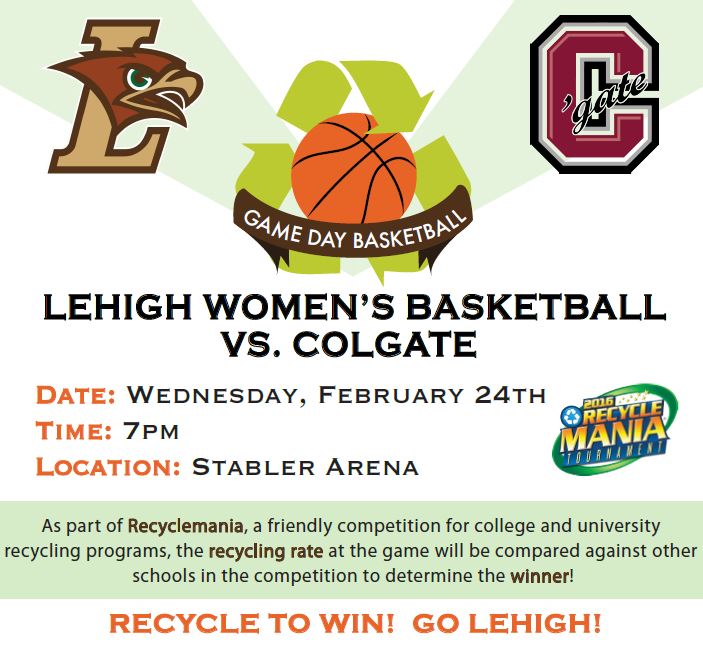 The Office of Sustainability partnered with Dining Services, Athletics, Facilities, and Brickman to raise awareness on waste reduction through this national competition. Game Day Basketball is a competition against other universities across the nation in which universities can win by reducing waste.  The results from this year's competition are below: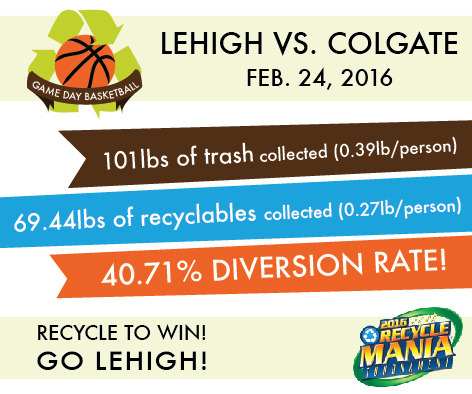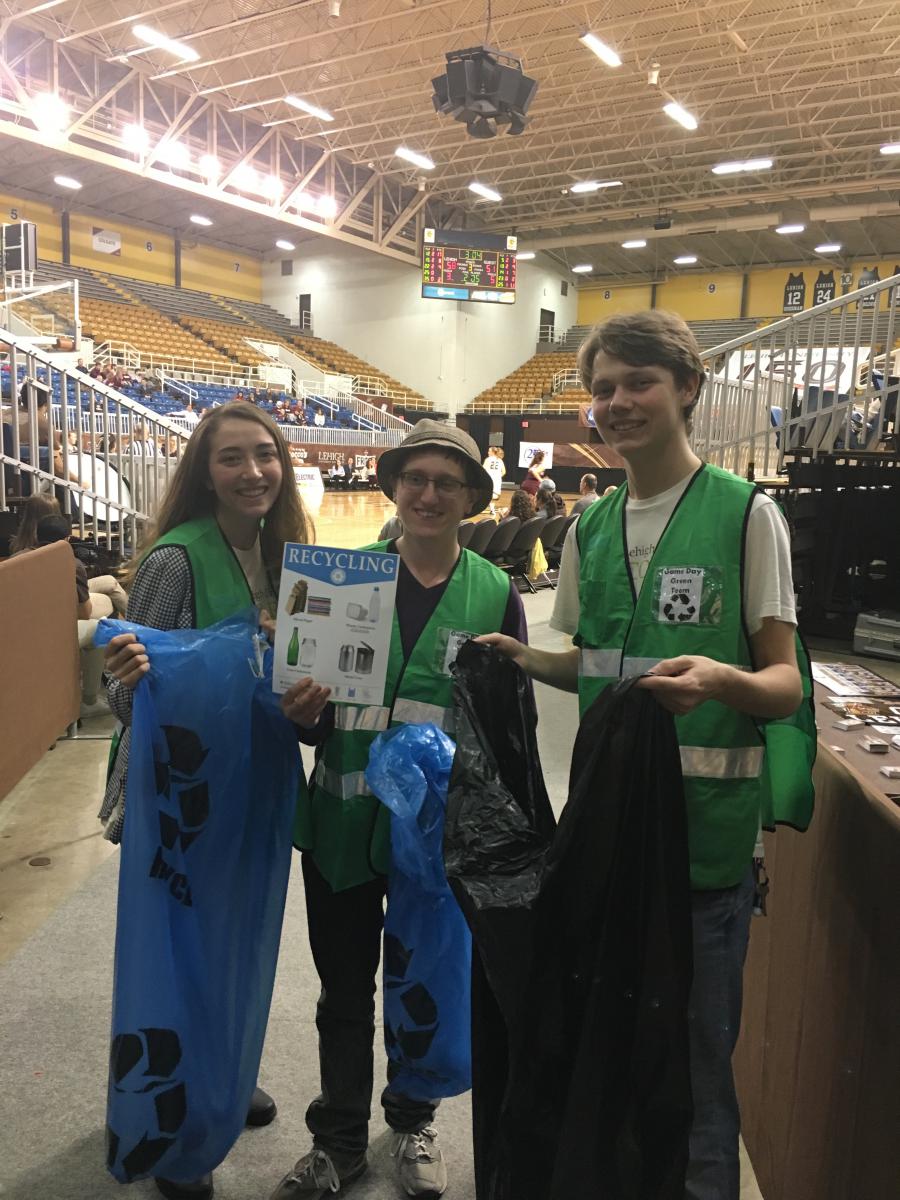 Come out and support waste reduction and recycling at nexy year's Game Day Basketball event!  We are in the process of selecting the game.  Stay tuned!
Lehigh's recycling is single stream, which means you can throw all recycling in one bin! All plastic bottles #1-3, 5,7, aluminum, glass and paper can all be recycled. Watch out for your #6 plastic solo cups during tailgates; those cannot be recycled here, so try to bring recyclable or reusable cups instead. If you are attending the game that day, be aware of volunteers in green vests coming around during tailgates. They will be passing out recycling and trash bags with information fliers to help fans recycle. Volunteers will also be engaging fans with games and giveaways (just wait for the Game Day golf cart to drive past your tailgate area). Also, visit our tent in the stadium to get more information and participate in our challenge. We will also be having an Instagram contest where you take a picture of yourself recycling and post it to Instagram to win a VIP Sideline Experience during the game.
Eail us at sustainability@lehigh.edu if you have any questions.