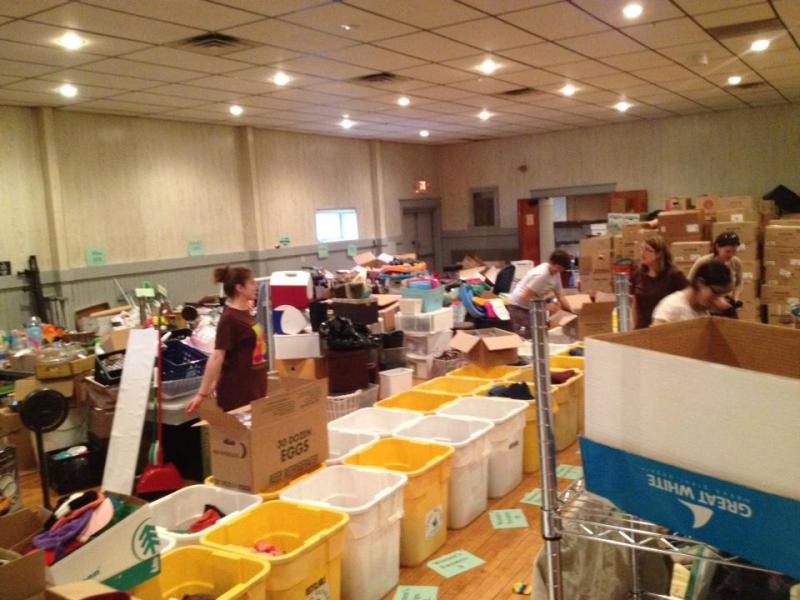 Every year, at the end of the spring semester, thousands of American college students move out of dormitories and apartments in their college community. Every year many of these same students find that there are items they cannot or do not want to take with them. The Lehigh Valley experiences this spring ritual every year at each of the seven colleges in the area.
During the Lehigh Move Out Collection Drive, students may drop off these unwanted items in designated areas in residential halls and Greek houses as well as at Lamberton Hall.  Items are sold at the Great South Side Sale in early June to benefit children and youth programs in South Bethlehem.
Move Out Collection Drive 2018
When: TBD
Where: Lamberton Hall and designated locations in all residential halls
What: All faculty, staff, students, and community members are welcome to donate unwanted goods (see below for what is and is not collected)  
| | |
| --- | --- |
| Accepted Items | Items NOT Accepted |
| Furniture | No sofas or upholstered chairs |
| Clothing and Linens | No CRT TVs |
| Appliances | No computer monitors |
| Rugs | No mattresses or mattress pads |
| Cleaning Supplies |   |
| Unopened Food |   |
| Office Supplies |   |
The Great South Side Sale 2018
When: TBD
Where: 4th Street between Buchanan and Pierce Street
What: All of the items collected during the Move Out Collection Drive period will then be sold to members of the community at The Great South Side Sale
Donate it, don't dump it!  Help Lehigh reduce its waste and support the South Bethlehem community!  If you have questions, please contact the Community Service Office at inmove@lehigh.edu or 610-758-6674.