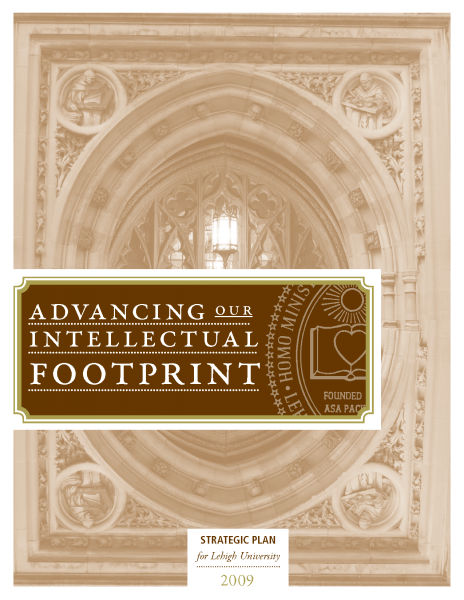 Our goal in the coming decade is to be a premier residential research university, internationally recognized for research excellence and a distinctive student experience. At the core of this goal is our ambition to transform Lehigh University by advancing our intellectual footprint. Achievement of this goal will be evident in enhanced academic stature and greater student success.
We want Lehigh to be known as a leader in learning, a leader in innovation, and a leader in creativity.
To accomplish this, our strategic plan provides opportunities for all faculty, staff, and students to capitalize on their strengths and maximize their skills. The plan is thus about people and culture, and enhancing our roles and work to amplify our mission of teaching, research, and service. We will transform our campus culture as we reshape our university's identity.
View the complete Strategic Plan (PDF) here.