Lehigh University's Sustainability plan identifies nine areas of focus. 
While having nine sections is intended to identify specific measurable goals, they are not
siloed 
efforts. Instead, these goals are mutually supportive and reinforce Lehigh's overall commitment to sustainability
. 
Nine Areas of Focus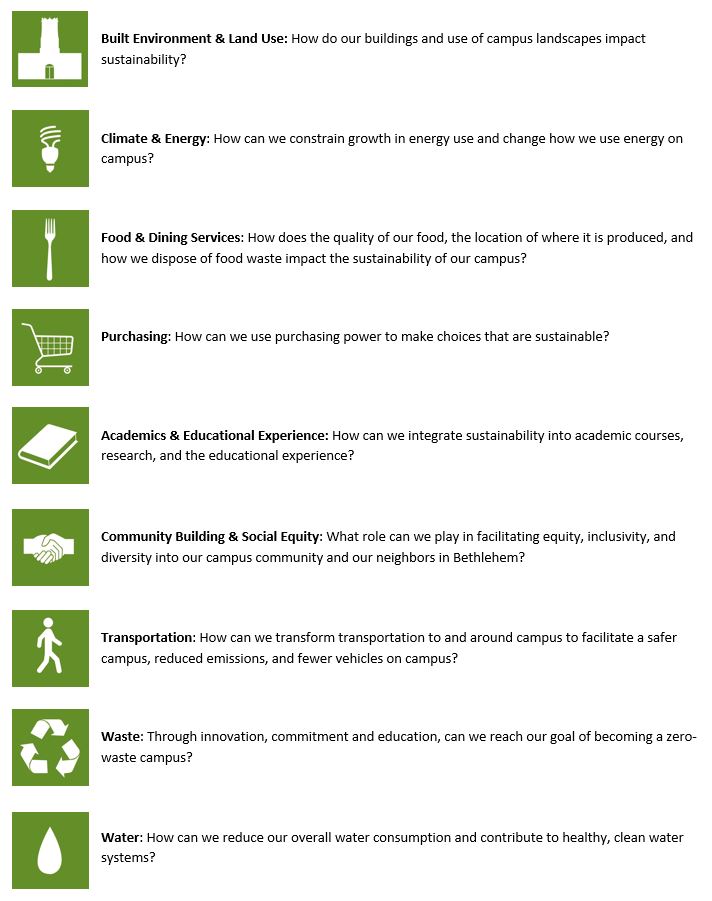 Sustainability Tour
Lehigh University has developed a new "Sustainability Tour." This tour is an interactive Web GIS tour to illustrate Lehigh University's efforts towards sustainability in the nine focus areas. Check it out here.