Highlights
By dedicating full time staff members to developing sustainable governance goals, we foster diversity and equity in an inclusive community, where all students and faculty can participate in a governance body. Below are some highlights of our efforts within Planning & Administration.
Over the past several years, the Office of Admissions at Lehigh created greater partnerships with Community Based Organizations that act in an advocacy role to help students learn more about the depth of opportunities available on campus.
Through the Dean of Students Office, Lehigh provides a host of opportunities for faculty and staff to help serve students from low-income backgrounds. Offices such as the Office of the First-Year Experience, the Pride Center, the Office of Multicultural Affairs, the Center for Gender Equity, and more allow faculty and staff to engage all students to aid in the transition to the campus community.
Planning & Administration
Percentage of STARS points earned for Coordination, Planning & Governance, Diversity & Affordability, Investment & Finance, and Wellbeing & Work in 2019-2020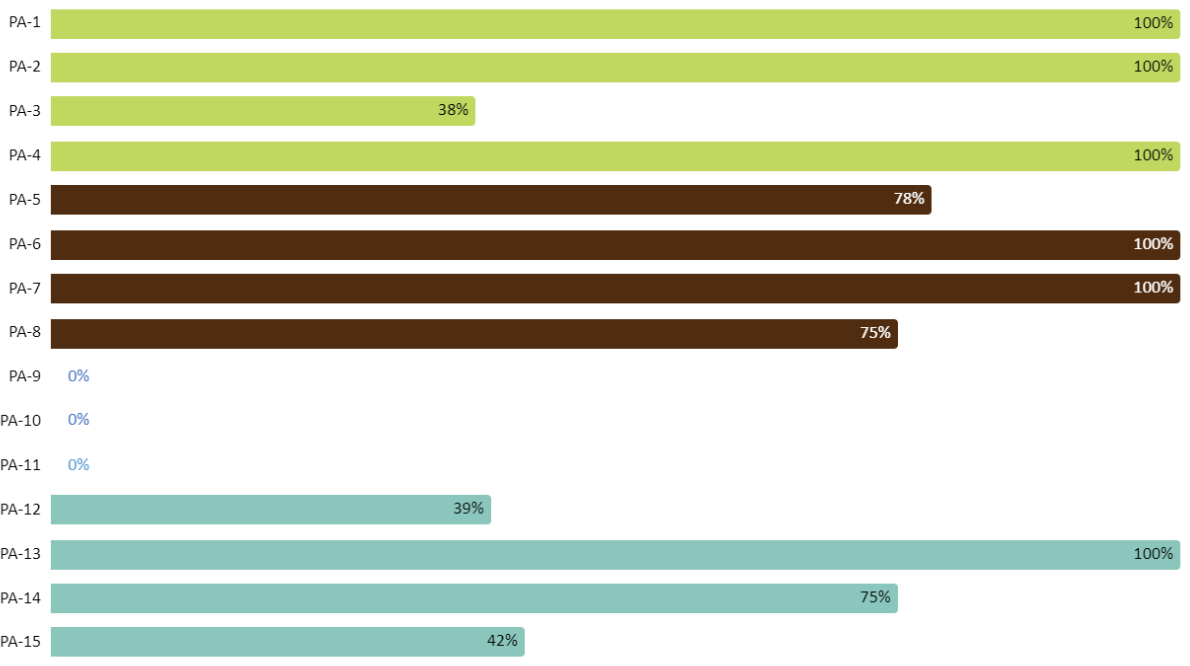 Planning & Administration Score Summary for 2019-2020