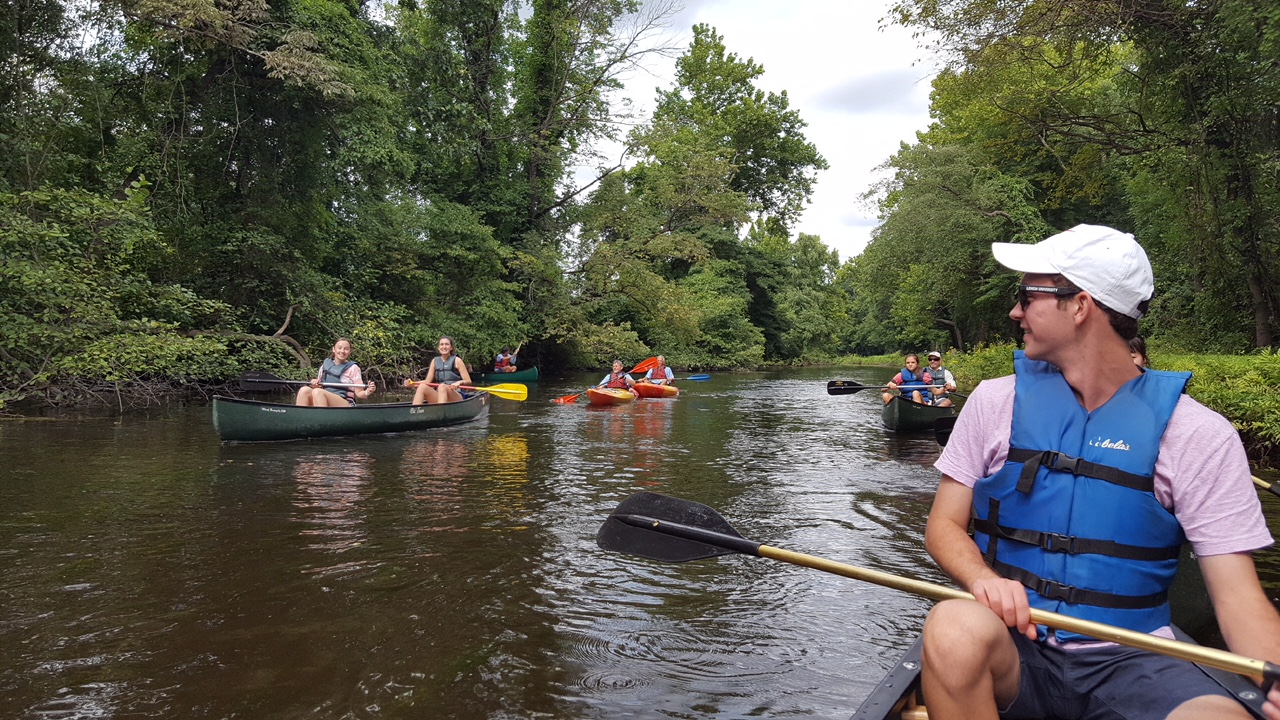 Due to COVID-19, SustainabLEHIGH has been cancelled for 2021. SustainabLEHIGH  will return in August, 2022.
Are you looking to meet new people, be outdoors, and have fun?  Are you curious about the inner workings of environmental sustainability?
Join us on the SustainabLEHIGH trip from August 17th - 19th, 2020!  Incoming freshmen and transfer students can jump start their education and college experience through SustainabLEHIGH, a pre-orientation experience, whose mission it is to introduce students to all facets of environmental sustainability.  As part of the SustainabLEHIGH adventure, you will explore the Lehigh Valley through biking, canoeing, visiting a farm, and camping on our very own island. Not only will you be having non-stop fun, but the learning experience and connections provide you with a strong foundation for future leadership in green and sustainable initiatives at Lehigh.
As part of this exciting 3-day adventure, you will:
Meet like-minded students, campus leaders and sustainability champions

Camp on your very own island (seriously!)

Bike and canoe down the Lehigh River

Visit a local farm

Take a green tour of campus

Learn about sustainability-related clubs, classes, initiatives and campaigns
Check In Iacocca Hall from 8:00am-10:30am
Meet at STEPS 551 at 12:00pm
Ice Breakers & Lunch
Biking, Canoeing and Camping Trip to our own island!
Biking, Canoeing back to Bethlehem
Local Lunch
Ropes Course
Enviromental Club Presentation
Local Dinner
Social Activities and Overnight
Tour of Lehigh Community Garden and Solar Panels
Tour of Lehigh Producer Farm
Local Lunch
Schedules/Reflection/Q&A
Local Dinner and Social
Meet the 2020 Student Leaders