Trash is collected from indoor and outdoor bins on all three campuses at Lehigh.  It is taken to onsite compactors and is then hauled away to a waste-to-energy plant in Souderton, PA.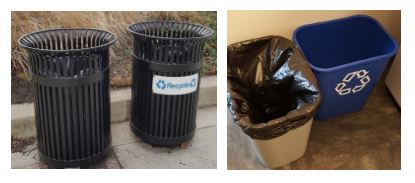 Where Do I Put My Trash?
Offices and Academic Buildings: Please look for designated black/gray bins in your building.

Residence Halls and Greek Houses: Black/gray trash bins can be found in each trash closet in residence halls or outside the hall by the garbage toters.

Outdoor Receptacles: Metal trash bins labeled with "trash or waste" can be found throughout Lehigh's campus.
*Note: All trash bins have black trash bags inside of them.
What is Considered Trash?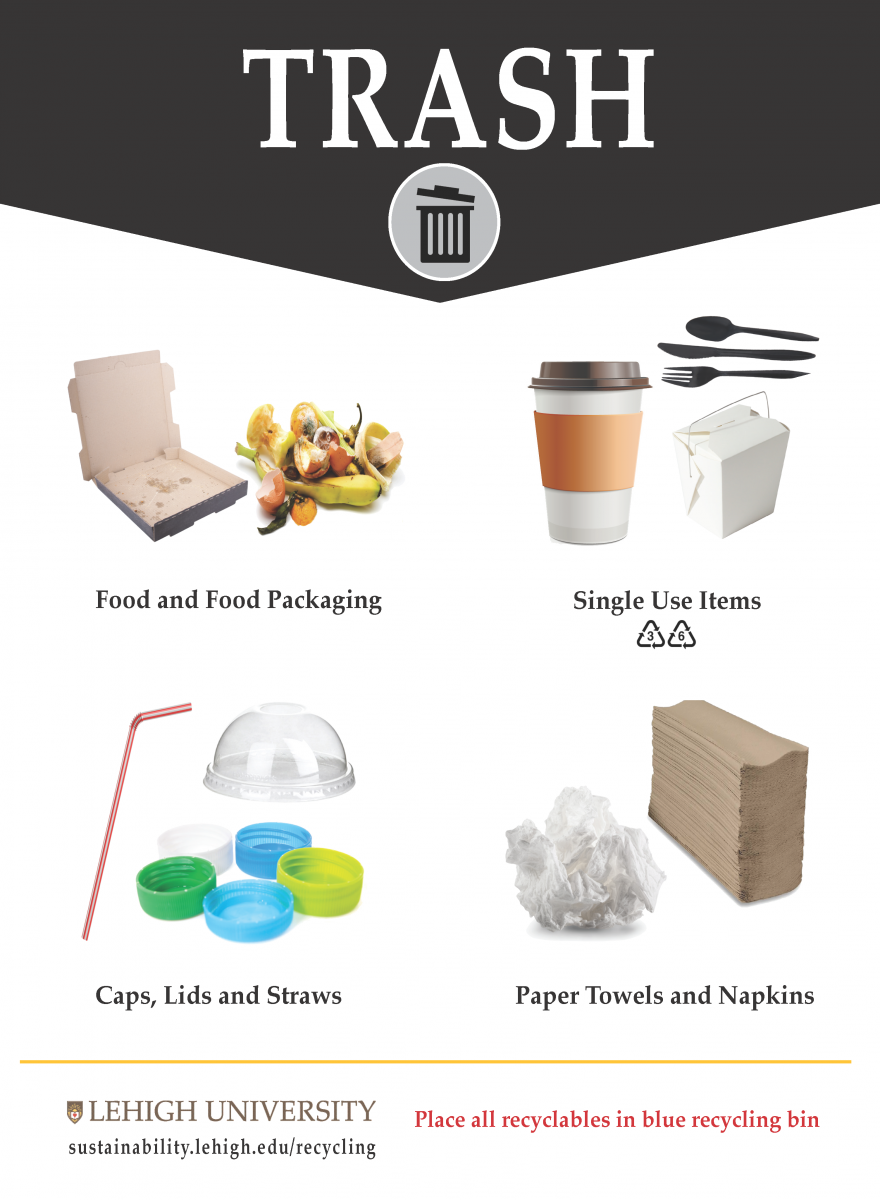 Download a copy of our trash poster.
Download a copy of the trash and recycling list.  
To request a trash or recycling bin, you may put in a work order.
Swap out your 7 gallon deskside trash bin for a mini bin! Learn more.
Are you looking for advertising space to target the Lehigh community?  Check out the advertising options on the Big Belly trash and recycling bins in Farrington Square!
For further details, see the how-to-guide.
Questions?
Contact Gary Falasca (ex. 83972 or gf02@lehigh.edu).