Lehigh University's Sustainable Office Program is a voluntary, self-guided program designed for staff to take the lead on promoting environmental practices in the workplace. The certification process includes specific questions that address day-to-day behaviors such as regularly turning off the lights when you leave the office, waste reduction, and recycling. By taking action in a variety of topic areas, offices can reduce their environmental footprint, be responsible stewards of university's resources, and contribute to Lehigh's sustainability goals and commitments. 
Follow these easy steps to earn your Sustainable Office certification:
First, determine if the program is right for your office. Read our FAQs for more information and review this introductory PowerPoint.  Also, review the baseline survey and checklist of actions prior to submitting them (see below for more information on how to submit).
Second, if you determine the program is right for your office, let us know your office is interested in the program by filling out the ONLINE REGISTRATION FORM by clicking here.  A Sustainable Office team member will further discuss the program with your office before beginning.  
Third, complete the BASELINE SURVEY by clicking here. 
Fourth, work on the checklist of actions and once you've completed as many actions as you can (and at least 1 action from each category), submit the completed CHECKLIST OF ACTIONS by clicking here. 
Depending on the number of action items completed, your office will receive bronze, silver, gold or platinum Sustainable Office certification.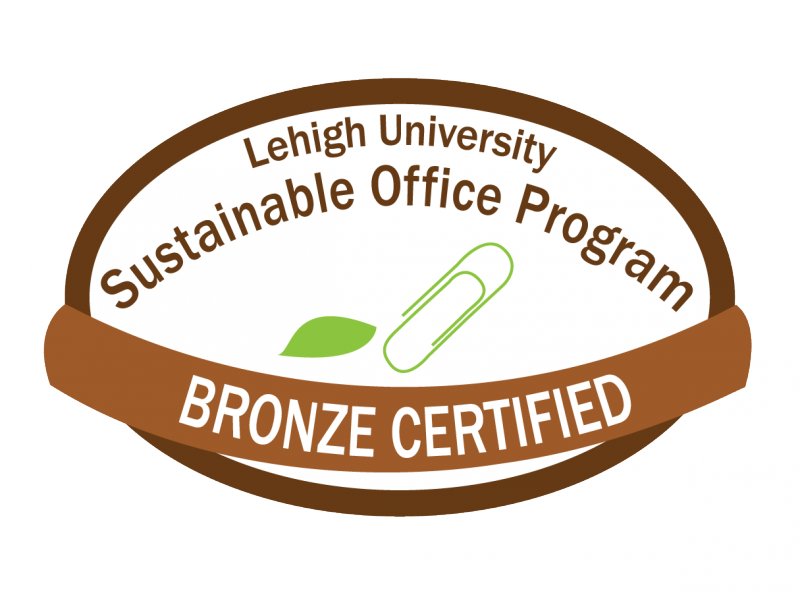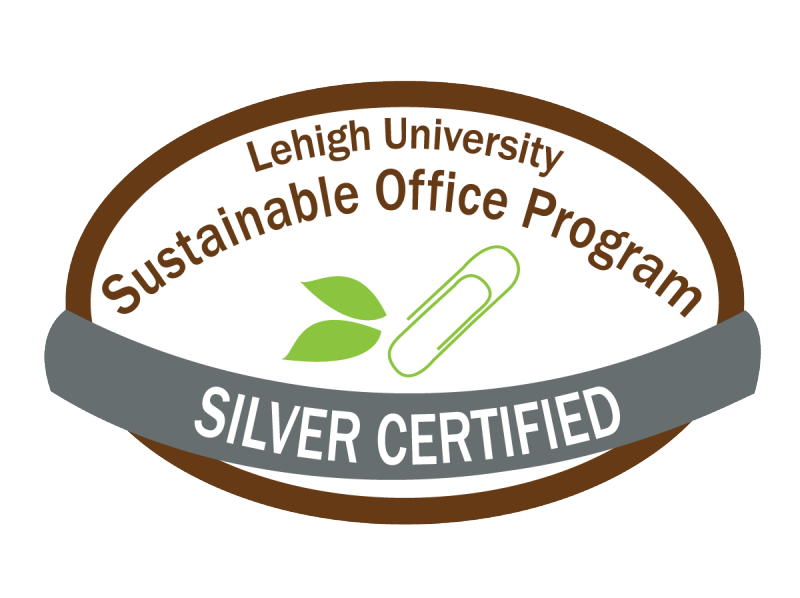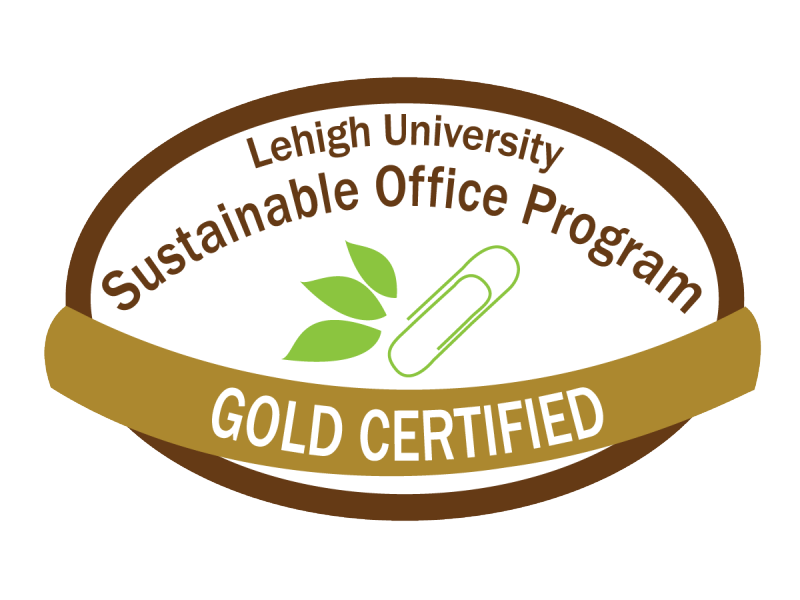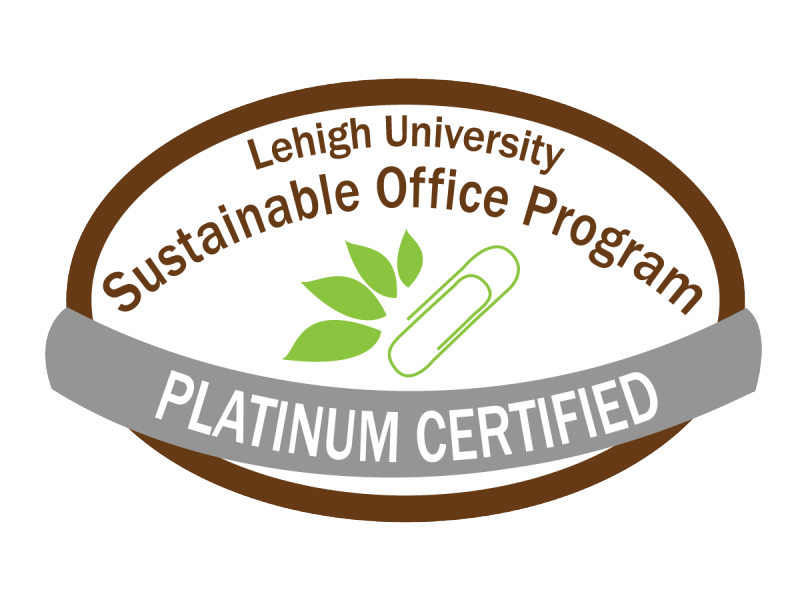 Bronze Certification: Complete 30 actions

Silver Certification: Complete 60 actions

Gold Certification: Complete 90 actions

Platinum Certification: Complete 120 actions
How do we define an office?
A office is defined as a contiguous group of offices that share common resources. An office can consist of staff members from the same department or staff from various departments sharing a space. 
Please contact the Office of Sustainability (sustainability@lehigh.edu) with any questions, concerns, or ideas.