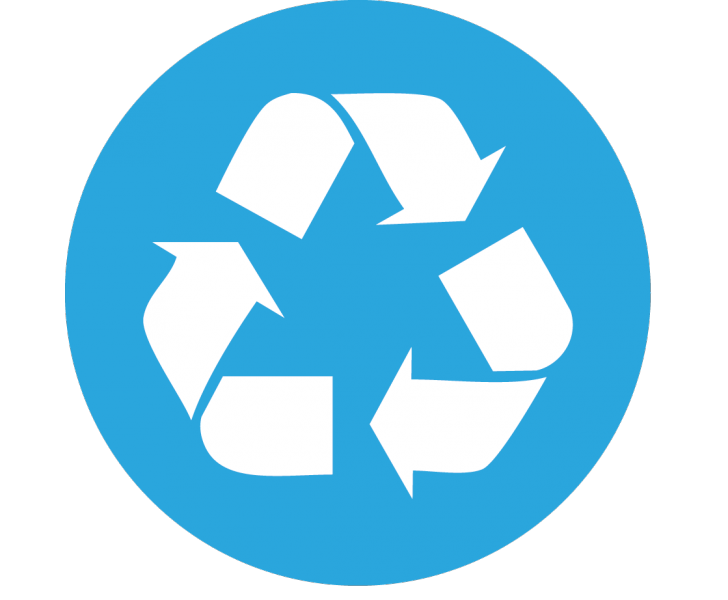 Lehigh is implementing innovative trash and recycling operational changes.  Recently, LU Facilities deployed 27 sets of Bigbelly solar compacting trash and recycling bins. These bins hold more than a traditional bin and send a notification when they are full.  These changes are increasing efficiency, improving our waste diversion rate, saving money, and building a campus community for the 21st century!
Offices and Academic Buildings
Recycling: Please use the designated blue bins labeled with a "recycling" sign in your building 
Residence Halls and Greek Houses
Recycling: Please use the designated blue bins labeled with a "recycling" sign in each waste closet in residence halls or outside the hall/house by the toters. 
Recycling: Please use the designated black metal recycling bins, labeled "recycling", and the Bigbelly solar compacting recycling bins, labeled "recycling" that can be found throughout Lehigh's campus.  
What is Recyclable?
Global shifts in recycling markets have put pressure on domestic facilities to reduce contamination in the recycling stream. Contamination means incorrectly sorted, dirty and/or partially full items.  Prior to these changes, 10% contamination was allowed in our recycling stream. The accepted contamination rate is now .05%. This means that any recycling bin with more than .05% contamination will be rejected by our hauler and thrown in the trash.  As a result, Lehigh has refocused its recycling efforts on items that are guaranteed to be accepted at recycling facilities. 
ONLY THE FOLLOWING ITEMS WILL BE ACCEPTED IN THE BLUE RECYCLING BINS WHEN CLEAN AND EMPTY:
Plastic water and soda bottles (no caps)

Glass

Paper

Aluminum
Cardboard can be placed next to recycling bins. 
Download a copy of our recycling poster.
Are you looking for advertising space to target the Lehigh community?  Check out the advertising options on the Big Belly trash and recycling bins in Farrington Square!
To request a trash or recycling bin, you may put in a work order.
Questions?
Contact Dan O'Brien, Associate Director, Custodial, Grounds and Athletics (djo318@lehigh.edu).