Lehigh is a premier residential research university, internationally recognized for research excellence and a distinctive student experience. Part of that is preparing students to address the grand challenges of our time by understanding the complex convergence of environmental, social, and economic factors underlying today's challenges and by creating sustainable solutions for our resource-strapped future.
Through the creation of a campus that is a model of sustainability in practice, teaching, and research, Lehigh will enhance awareness and knowledge of sustainable practices and ensure hands on learning is woven into Lehigh's educational experience.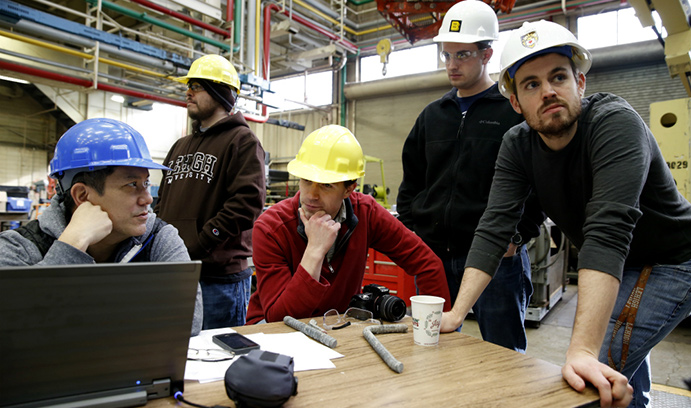 Learning Inside the Classroom - Courses in Sustainability
Lehigh University currently offers 116 Undergraduate and Graduate courses that are either based in sustainability, or includes sustainability related topics (updated July 2016).
Full List of Courses 
Graduate Courses by College 
Undergraduate Courses by College 
Learning Outside the Classroom - Experiential Experiences
Lehigh's immersive experiences give students a hands on learning experience outside of the traditional classroom.
Study Abroad
Campus-Community Partnerships
Lehigh has many partnerships with the local community to enrich students' learning through context, while fostering the relationship between Lehigh University and Bethlehem.