Are you looking for a way to be an environmental steward in your office and contribute to Lehigh's Campus Sustainability Plan 2030 goals?
Join the Mini Bin Swap Program
With more than 1,700 full-time faculty and staff, Lehigh recognizes the important role that faculty and staff play in making lehigh a model sustainable campus.  One way that faculty and staff can make an impact is by reducing the amount of trash they produce on a day-to-day basis.  Through the Mini Bin Swap Program, faculty and staff can swap their larger, black trash bin in their office for a mini trash bin that clips onto their recycling bin.  With less space to throw things away, faculty and staff will be more aware and will create less trash.  This not only helps make a tangible, sustainable impact, but it also helps Lehigh reach its 2030 waste minimization and recycling goals!
A member of the ABM custodial crew will bring your new mini bin and swap out your larger trash bin within 2 weeks.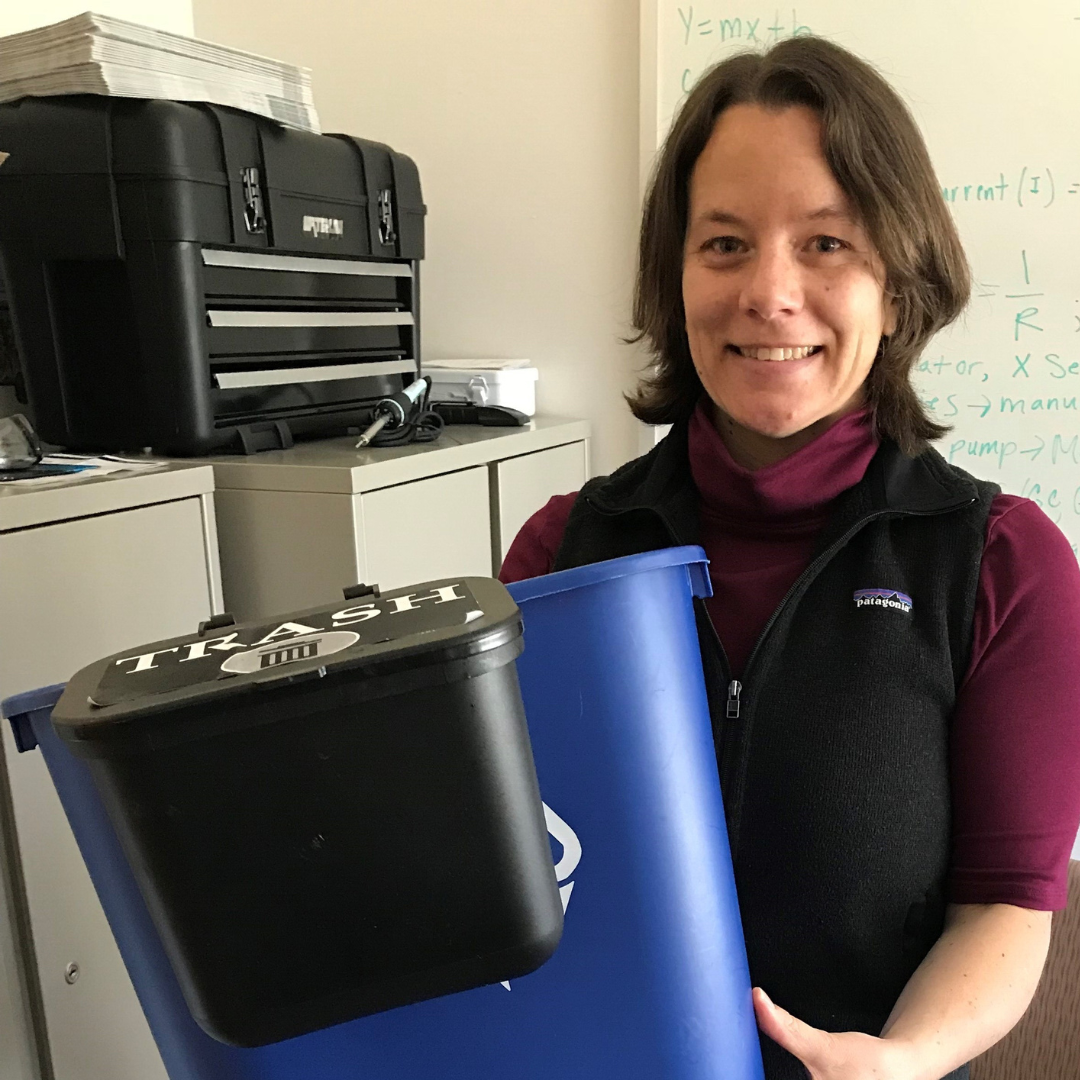 Questions?
Contact Dan O'Brien, Associate Director, Custodial, Grounds and Athletics (djo318@lehigh.edu).