Are you looking for a way to minimize waste in your office on a day-to-day basis? Consider participating in the Office of Sustainability's Mini Bin Swap Program! 
Through the Mini Bin Swap Program, you can swap your larger, black trash bin for a smaller trash bin that can clip on to your recycling bin.  With less space to throw away your trash, you will create less waste and help Lehigh reach its waste minimization and recycling goals.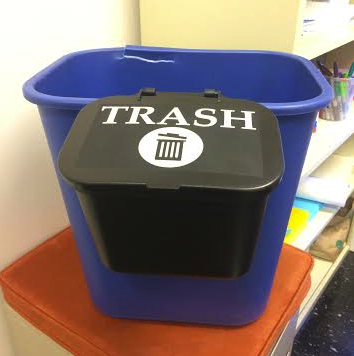 Learn more about recycling at Lehigh by visiting our recycling webpage or by downloading our poster!