Mountaintop Initiative - Creating a More Sustainable World
For the past three summers, a select cohort of Lehigh students have been exploring big research ideas. They have been tasked with answering some of our generation's most challenging questions and thanks to a unique learning environment they are given the freedom to fail. That freedom has driven inquiry, discovery, and purpose. This year, the Mountaintop Initiative is being folded into the Lehigh experience, expanding beyond the summer semester into the fall semester, and has now been appointed a new leader. Read More...
Campus Sustainability Plan 2020: "Real" Food, Courses, Student Orientation
Lehigh's Campus Sustainability Plan 2020 was formally released to the campus community in January 2017. It is a comprehensive plan for achieving a more sustainable campus by 2020. For the next three years, this plan will guide departments and resources to advance our institutional commitment to sustainability through the implementation of goals. Read More...
Lehigh's Campus as a Living Laboratory
A living laboratory is a research concept that bridges the gap between the "ivory tower" and the "real world." It allows students to apply theoretical concepts to tangible problems and it gives professors the opportunity to incorporate fresh ideas into their solutions. It is a cutting-edge pedagogy that only the most innovative universities utilize. Read More...
---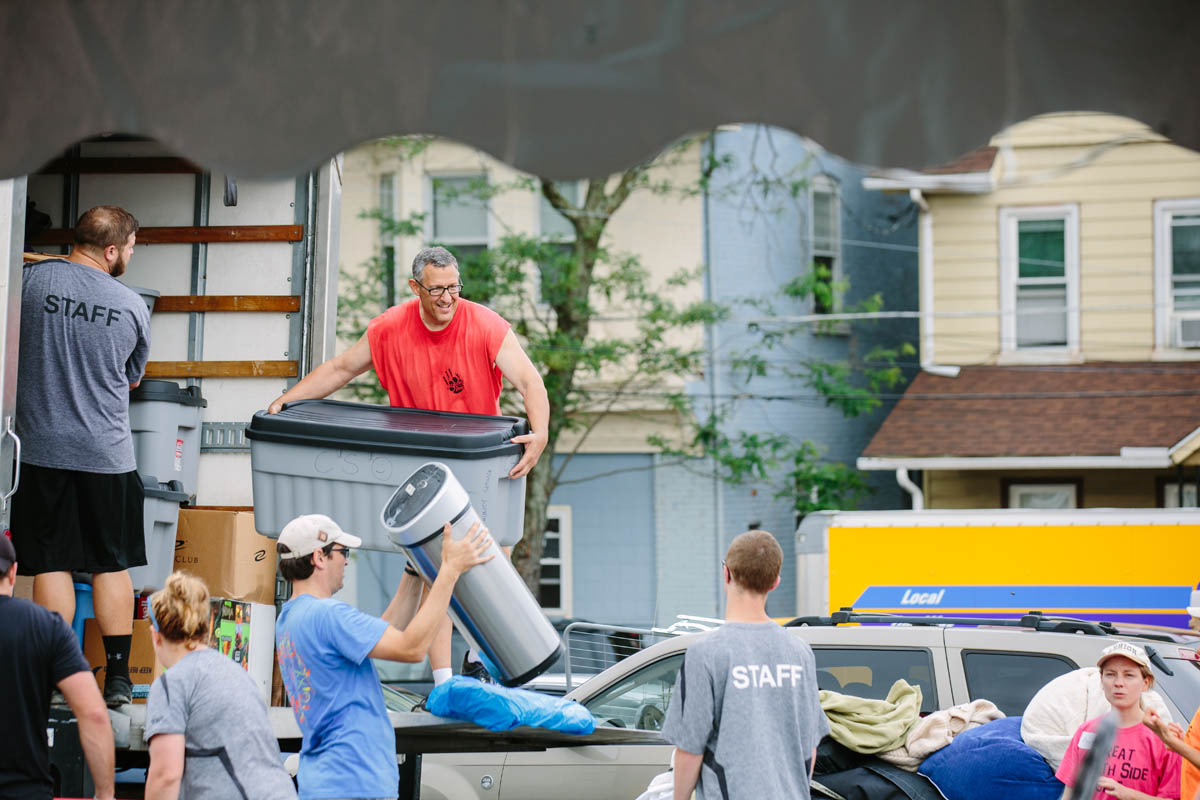 The Move Out Collection Drive & Great South Side Sale
 At the end of the spring semester, thousands of American college students move out of university housing and leave items they cannot or do not want to take with them. As a result, many college communities find dumpsters overflow... Read More...
---
GreenFund Grants for A Greener Campus
Lehigh University's GreenFund was created in 2010 to provide financial resources to members of the Lehigh community who want to create a greener, more sustainable campus. One-time grants of up to $2,000 are awarded to students, faculty, and staff to facilitate green projects. Applications for a GreenFund grant are due on the first of each month. Project proposals should advance sustainability operations on campus; have a clearly defined, measurable outcome; incorporate publicity, education and outreach; demonstrate innovation and creativity...  Read More...
---
New Additions to the Fall Fleet Unveiled
Transportation & Parking Services recently purchased a BYD all electric vehicle and bus for its fleet. These are the first of their kind in the Lehigh fleet. The car will be used for parking enforcement and the bus will be added to one of the bus routes. Be on the lookout for these emissions free vehicles cruising throughout campus!