Lehigh University's Beekeeping Club was recently awarded an $1,800 GreenFund grant to fund the purchase of an outdoor wildlife video camera for live streaming capabilities of a beehive on Lehigh's Mountaintop campus.
The Beekeeping Club's mission is to raise awareness of colony collapse disorder (CCD)—the rapid loss of adult worker bees in a colony—and inform the Lehigh community on the widespread disappearance of bees.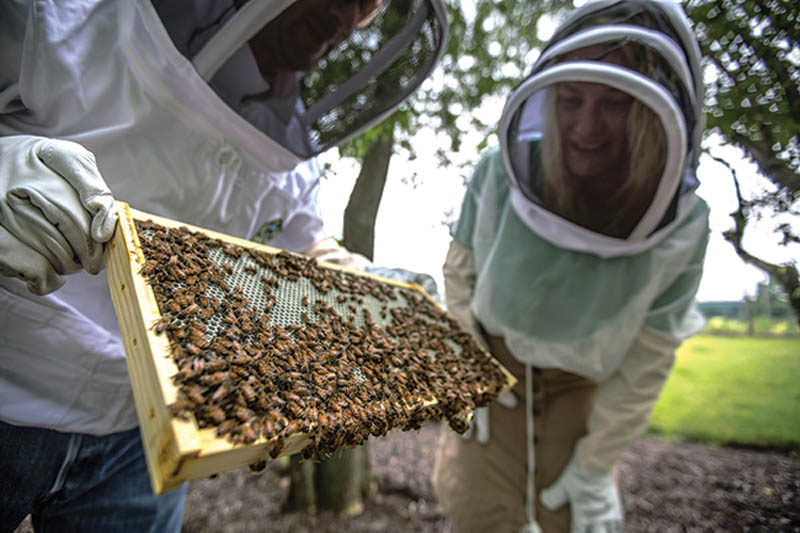 This project—with the help of the GreenFund grant—will provide the Lehigh community with opportunities to live stream the beehive at any time. The team hopes that the camera will increase interest in the survival of bees.
President of the Beekeeping Club and Lehigh University student Julia Pietruszka says, "We wanted to find a medium of communication and exposure to beekeeping and bees that would attract viewers, especially our student body, and the live stream seemed like a great way of showing people what's going on at our hives on the Mountaintop campus."
She adds that another benefit of the GreenFund grant is getting students interested in the club and its goal of promoting the presence of bees.
Please visit sustainability.lehigh.edu/greenfund to apply for a GreenFund grant and for additional information. For additional questions contact: greenfund@lehigh.edu.