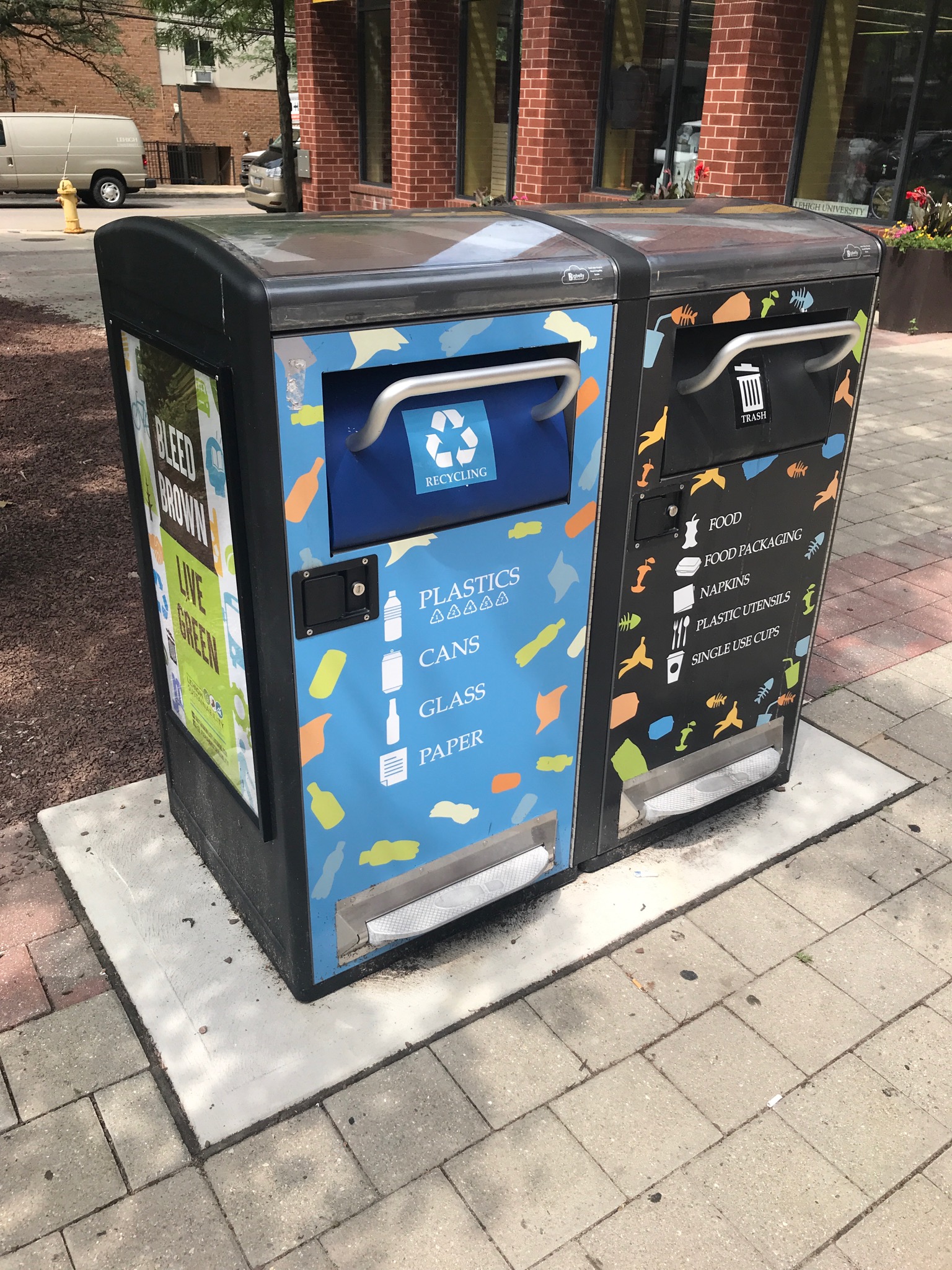 Are you looking to advertise to target the Lehigh community?  Do you want a chance to advertise on Big Belly side panels throughout campus?
LU Facilities offers advertising space on the sides (see image below - advertising is on the side panels denoted "left" and "right") of the Big Belly solar compacting bins throughout campus to reach the Lehigh student, faculty, and staff community.  Lehigh departments, student clubs, organizations, and student groups can place ads on the sides of the Big Belly bins to target the passersby.
 **ADVERTISEMENT SPECIFICATIONS - 18"W x 30"H with ¼ inch reveal.**
Submission Process
STEP 1: Submit your ad design (18"W x 30"H with ¼ inch reveal in PDF format) to Mountain Hawk Design and Print Center (Vickie Oehler, e00318@lehigh.edu).  Include in the email the following info:
Request that the ad be printed on 4mm Coroplast
Provide index number to charge
Request that the ad(s) be delivered to Dan O'Brien (461 Webster Street, Building 3, LU Facilities)
STEP 2: Fill out this form to place your ad(s) on a Big Belly solar compacting bin!
**Please allow 10-12 business days from the time we have your final artwork, for the ads to be mounted in on the Big Belly bins**