Double your impact with the EcoCoin Program.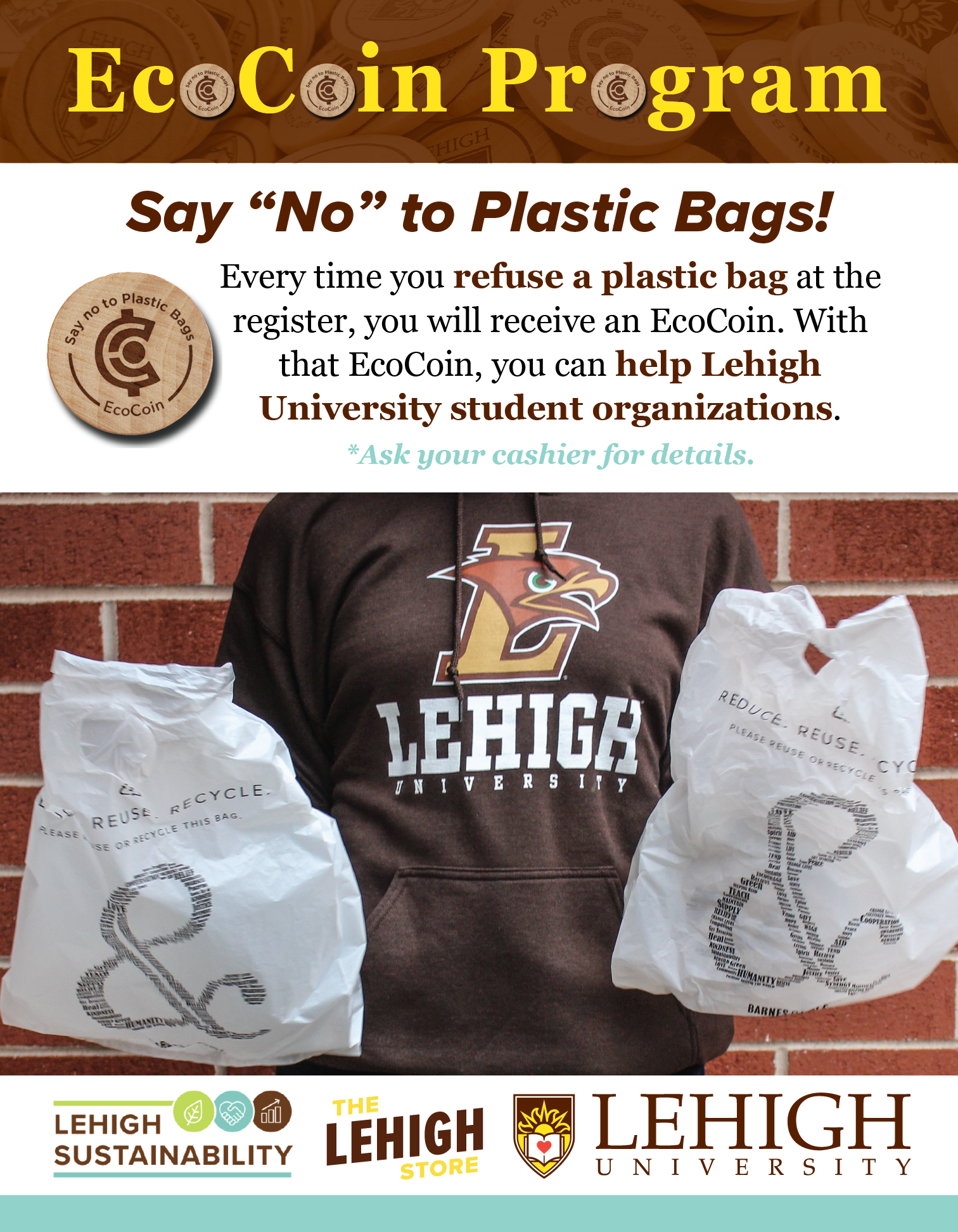 The EcoCoin Program gives The Lehigh Store customers the ability to go bagless while philanthropically supporting student organizations on campus. Each time a customer says "no" to a single-use plastic bag, they will receive an EcoCoin which they can use to support student organizations. EcoCoins have monetary value and the funds raised will be donated to the selected student organization.
The goals of the EcoCoin Program are to reduce single-use plastic bags on campus and foster support of our campus community by making a direct impact on selected student organizations. Tied directly to Lehigh's Sustainability Strategic Plan 2030, the EcoCoin Program supports the following goal: "By 2022, develop an incentive program at the Lehigh Bookstore to encourage customers to opt-out of single-use plastic bags. Completely eliminate single-use plastic bags at the Lehigh bookstore by 2025."
Shop at the Lehigh Bookstore for your favorite merchandise.
When you get to the register, your cashier will ask if you need a plastic bag.
Say "no" to a single-use plastic bag and your cashier will hand you an EcoCoin.
Select which student organization you wish to support by placing the EcoCoin in the corresponding collection bin.
After a year of collecting EcoCoins, the student organizations will receive a monetary donation.
How are the recipient student organizations selected?
Each fall, a Call for Nominations is opened to the student body so students can nominate their favorite student organizations to become potential recipients for the upcoming year. Once the nomination period closes, the Undergraduate Student Senate and Lehigh Sustainability Council vote to select two organizations.
As a rule, student organizations cannot be a recipient two years in a row. Different organizations will be selected each year to help spread the opportunity for funding.
Meet the 2023 EcoCoin Program Recipients!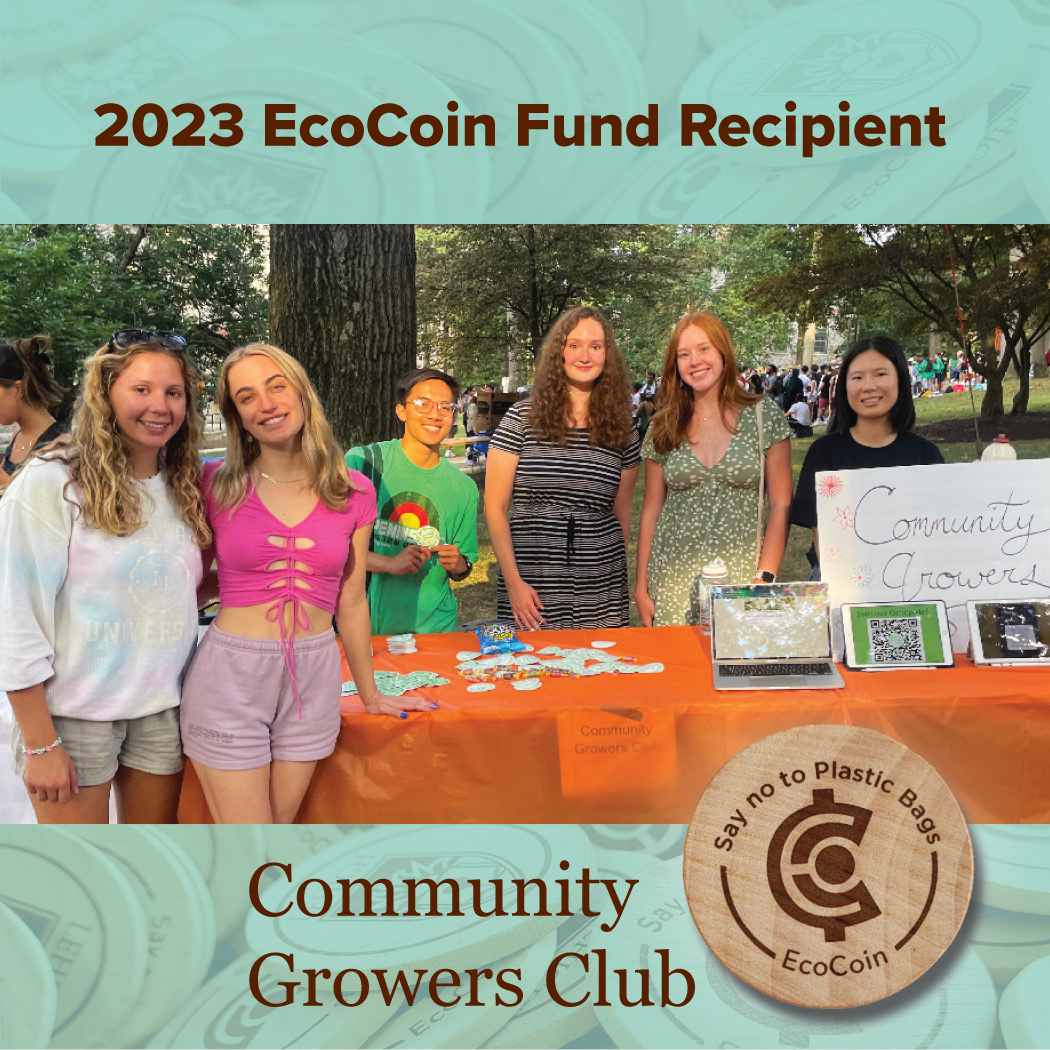 The Community Growers Club is a student-led organization seeking to increase sustainability across campus and in the broader Southside Bethlehem community. We achieve this through education and outreach events with both Lehigh students and community members.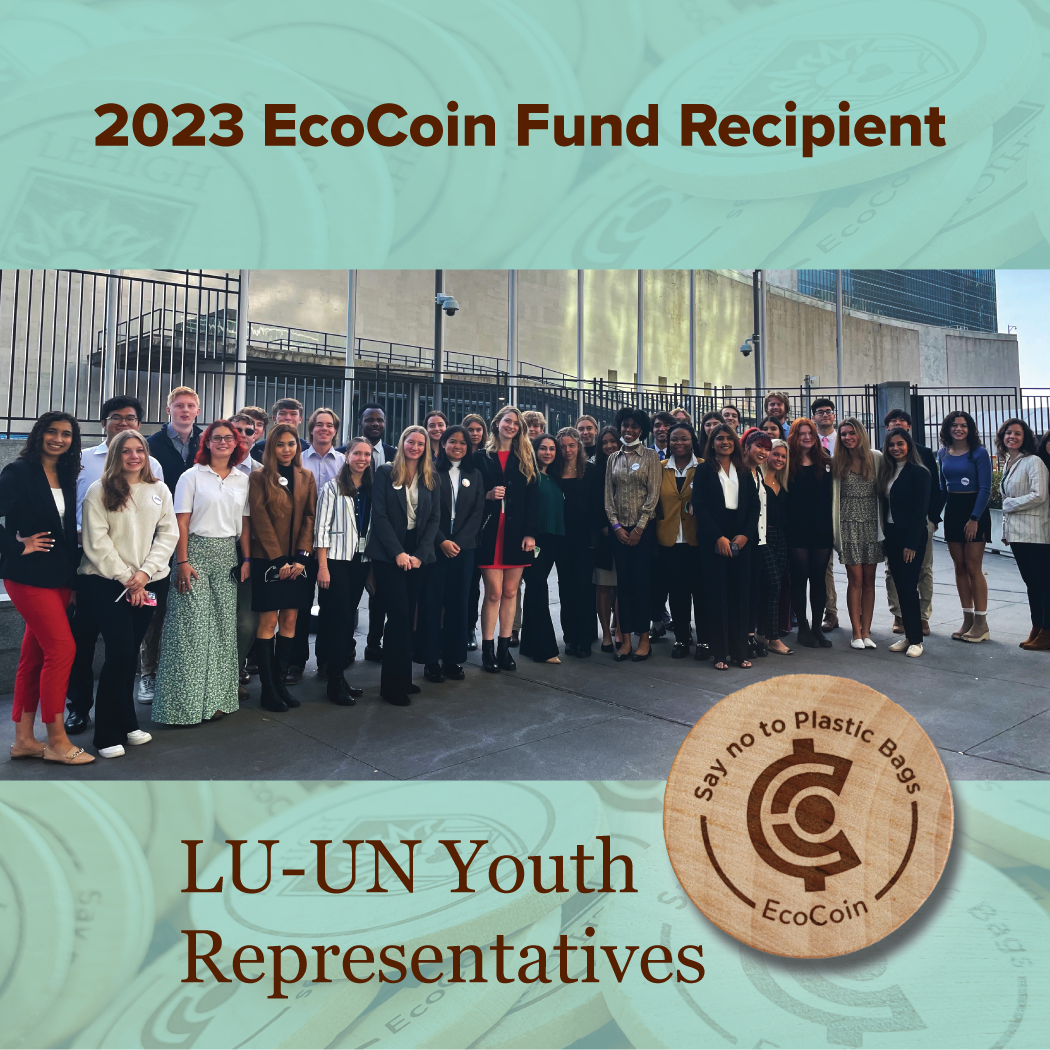 Founded in 2008, Lehigh University's United Nations Youth Representative Program matches UN-accredited NGOs with high-achieving undergraduate and graduate students who serve as that NGO's voice at the United Nations.