Each year, Lehigh celebrates the preservation of green space through Arbor Day observances. Please join us for our 2022 celebrations.
Abor Day 2022 Observances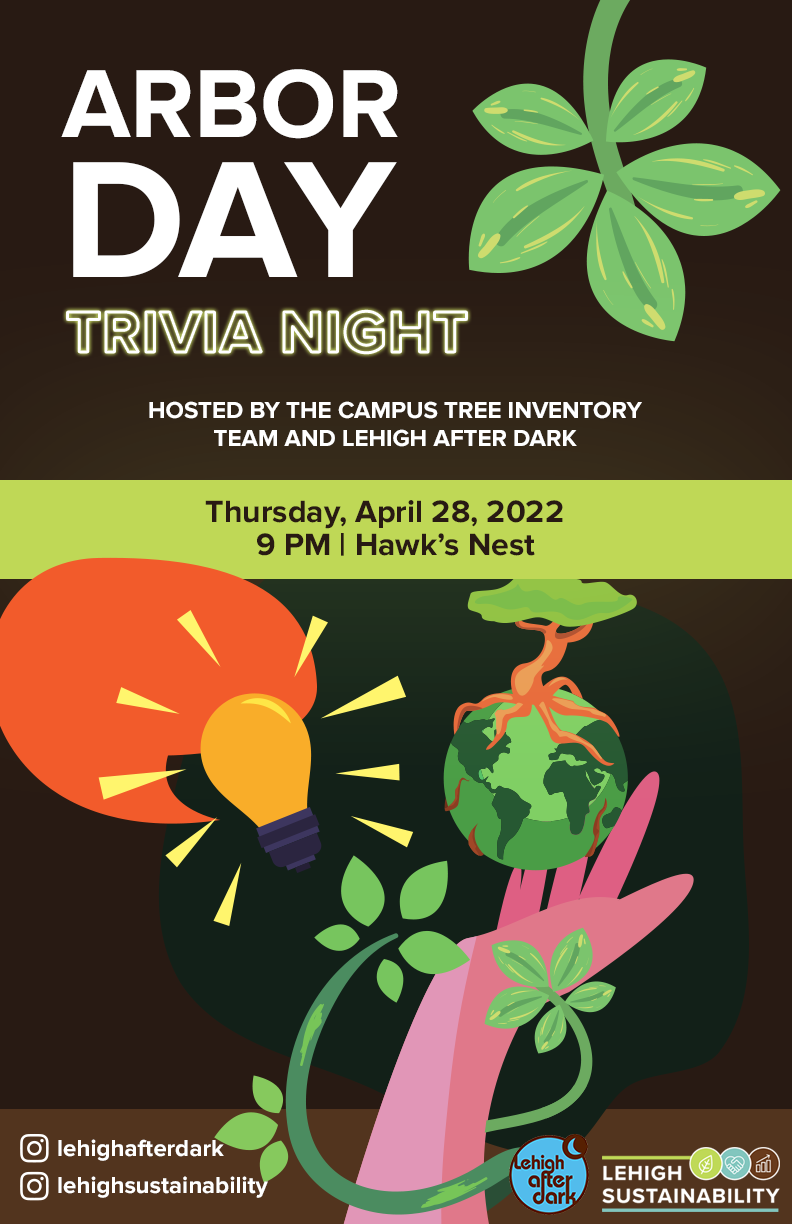 Arbor Day Trivia Night
Thursday, April 28 - 9pm
Hawk's Nest
Join us for a rousing night of Arbor Day Trivia!
Hosted by the Office of Sustainability's Campus Tree Inventory Team and Lehigh After Dark.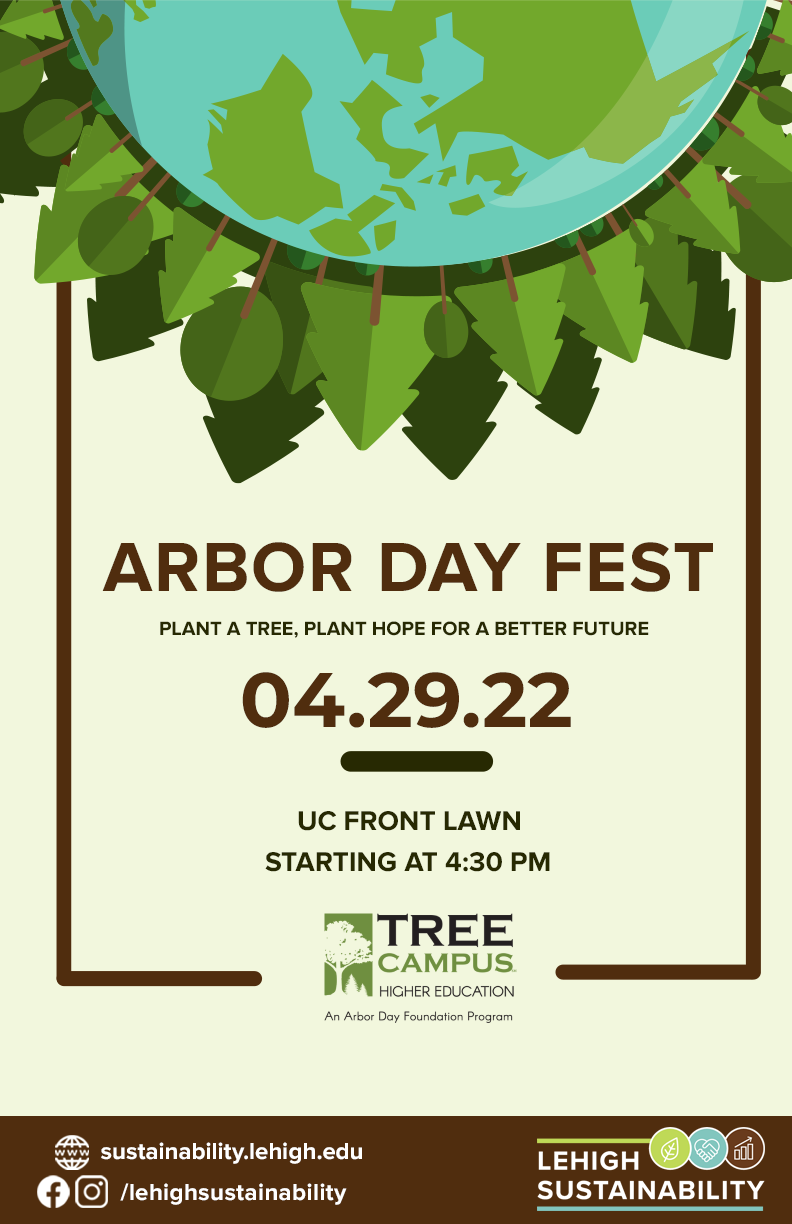 Arbor Day Fest
April 29, 4:30pm
UC Front Lawn
Join us after the Walking Tree Tour for our annual Arbor Day Tree Planting!