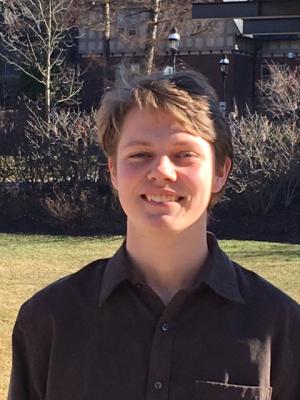 Name: Nicholas Hoffman
Class Year: 2018
Major: Mechanical Engineering, Aerospace Engineering (Minor)
Hometown: Langhorne, PA
What's your environmental story? I have always enjoyed the environment, from walks in the woods with my family to fishing at the shore with my grandparents and extended family. A long time of learning about the trouble we've caused for the world environment and seeing how big of a tipping point our generation faces has put me in the middle of this campaign against the needless damaging of our environment.
Why are you an Eco-Rep? College shapes the future tendencies of students, and I want to be a person who is sustainable and teaches sustainability to others. I know that by being in a program like Eco-Reps I will be able to have a larger reach than I could ever hope for on my own, and I hope that I can really make a difference on campus and in the world.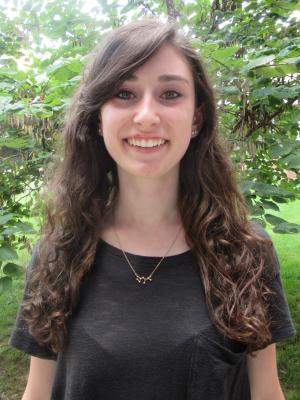 Name: Samantha (Sam) Smith
Class Year: 2018
Major: Business, French (Minor)
Hometown: Collegeville, PA
What's your environmental story? I am passionate about the treatment of animals in the meat industry. I have been a vegetarian for 8 years because I believe we should not support industries who mistreat their animals.  It is important to buy products that we know do no abuse animals in the process of making them. If each individual did their share, we could eliminate companies who have inhumane practices.  Being a vegetarian has showed me how easy it can be to change a habit for the better of the environment and the community.
Why are you an Eco-Rep? I think being an Eco-Rep is a great way to get involved in our community and be a positive face of change in the environment. We can directly impact our peers by teaching them about sustainable behaviors and have fun while doing it with creative events and activities. I love learning about eco-friendly behaviors and being able to forward the knowledge on to other students.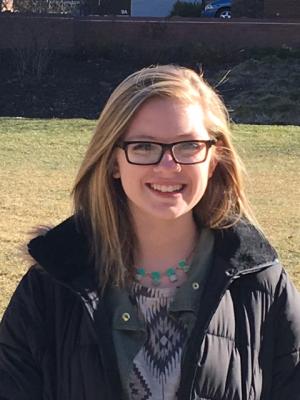 Name: Olivia Barz
Class Year: 2019
Major: Earth and Environmental Science and Environmental Studies (double major)
Hometown: Walnutport, PA
What's your environmental story? I have been passionate about the environment since middle school when I first began learning about it. I think it is the most important thing to be concerned about because without environmental stability, we cannot have anything else that we think is important. 
Why are you an Eco-Rep? I think a lot of people would be more willing to do sustainable things and support renewable energy if they knew more about it. I think education is the most important aspect of protecting the environment and I am happy to be so involved in this crucial step towards becoming a more sustainable university and world.
Name: Anna Hollander
Class Year: 2018
Major: Journalism & communications, double minor in music and music industry
Hometown: Brooklyn, NY
What's your environmental story?  It really was not until I took a marine biology class abroad and went scuba diving that I become passionate about protecting the environment. I had initially taken it to fulfill a requirement, but it has become the best experience I have had in a class.
Why are you an Eco-Rep?  I am an Eco-Rep because I wanted to continue my passion for protecting the environment and I thought being an Eco-Rep would be the perfect opportunity to keep me engaged while  teaching me how to live sustainably.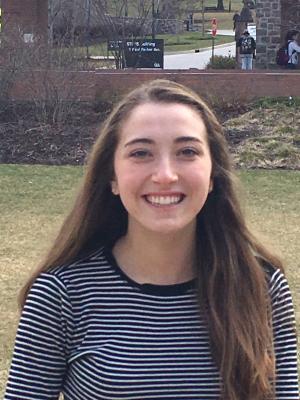 Name: Dana Pierce 
Class Year: 2018
Major: Environmental Engineering 
Hometown: Lincroft, NJ
What's your environmental story?  Growing up by the ocean and with a family that admired nature sparked my interest in the environment.  My parents wanted my sisters and me to appreciate our surroundings, often taking us on family vacations to national parks and Vermont where we can see how beautiful an undisturbed habitat is.  Living by the ocean gave me the opposite perspective of how my irresponsible ways could negatively impact the environment.  Seeing both extremes firsthand taught me that people need to start adapting to a more sustainable lifestyle.  
Why are you an Eco-Rep?  After living at Lehigh for a year, I could not believe the areas of improvement there were on campus.  Once finding Eco-Reps, I learned I could actually help these areas and inform my peers.  It is also a great place to meet other people who share the same goal of a more sustainable future!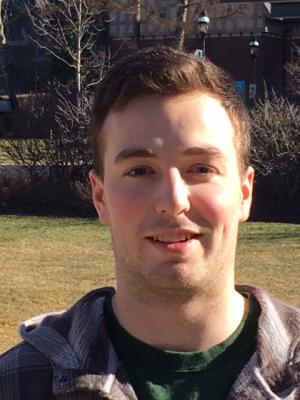 Name: Sam Littman
Class Year: 2018
Major: Industrial & Systems Engineering
Hometown: Port Washington, NY
What's your environmental story? My environmental story started with my mother. She always acted environmentally responsible during my childhood and instilled those same characteristics in me.
Why are you an Eco-Rep? I am an Eco-Rep because I feel like I have an obligation to share my knowledge to teach others about what they can do to live a more sustainable lifestyle. 
Name: Emily Conlin
Class Year: 2020
Major: International Relations
Hometown: Chatham, NJ
What's your environmental story? My high school was very beneficial to my interest in the environment. While I was there, I took earth science and AP environmental science. Being in those classes helped me to become more environmentally conscious. In them, we did a variety of projects, including building our own solar houses to learn about sustainability. Additionally, my AP Environmental science class spent many after school hours building a garden in the courtyard with the hopes that the food grown in it would one day be used in our school's cafeteria. And finally, through our school's KEY Club, I participated in many environmental projects, such as planting trees at a local park. 
Why are you an Eco-Rep? I am an Eco-Rep because I have heard great things about the program. I thought it was a great way to make new friends, become more involved at Lehigh, and pursue my passion for environmental sustainability.
Name: Cole Caswell
Class Year: 2019
Major: Finance
Hometown: Cape Elizabeth, ME
What's your environmental story? I've been interested in the environment since a young age. I loved playing in the woods around my house and was fascinated by the plants and animals that surround us. As I became older, I realized how fragile these things that I had previously taken for granted were. This is when I became interested in preserving the environment and finding ways in which I could help. 
Why are you an Eco-Rep? I am an Eco-rep because I wanted to branch out on campus while contributing to a cause that I genuinely care about. Being an Eco-rep coordinator allows me to meet new people with varied perspectives while educating my peers about sustainable living and green initiatives on campus.