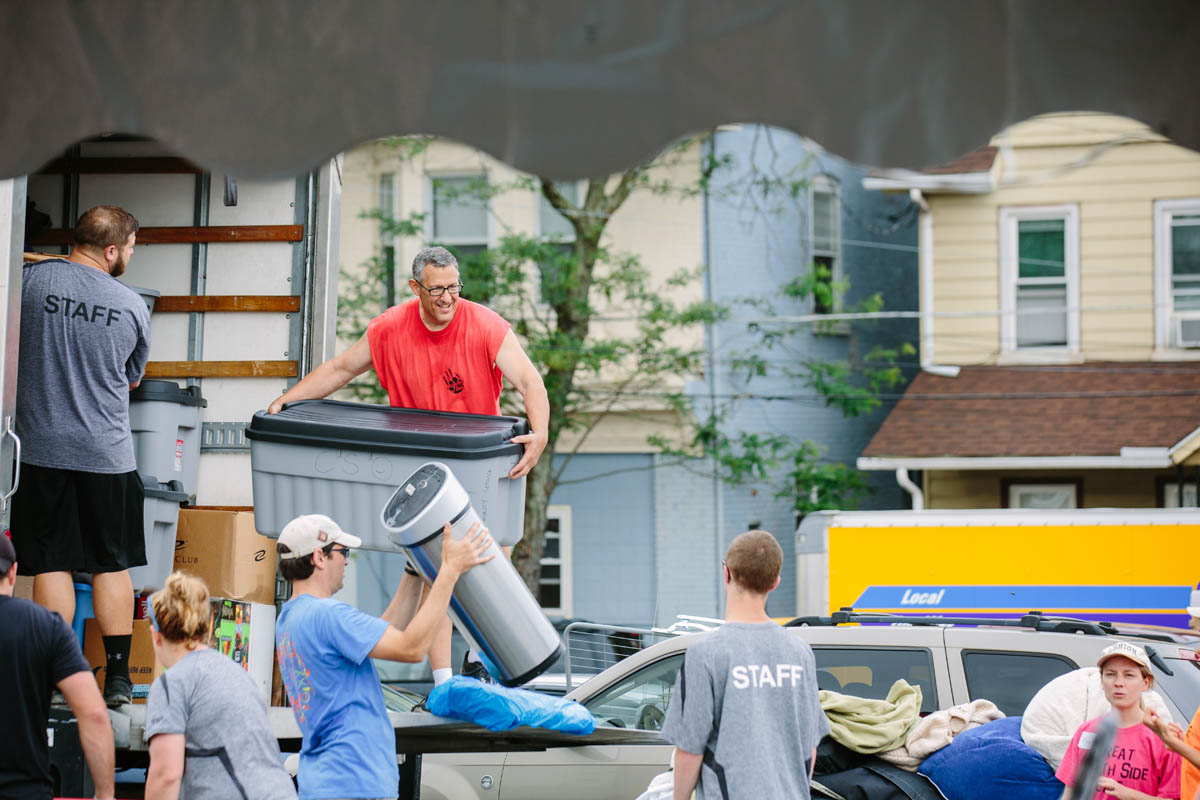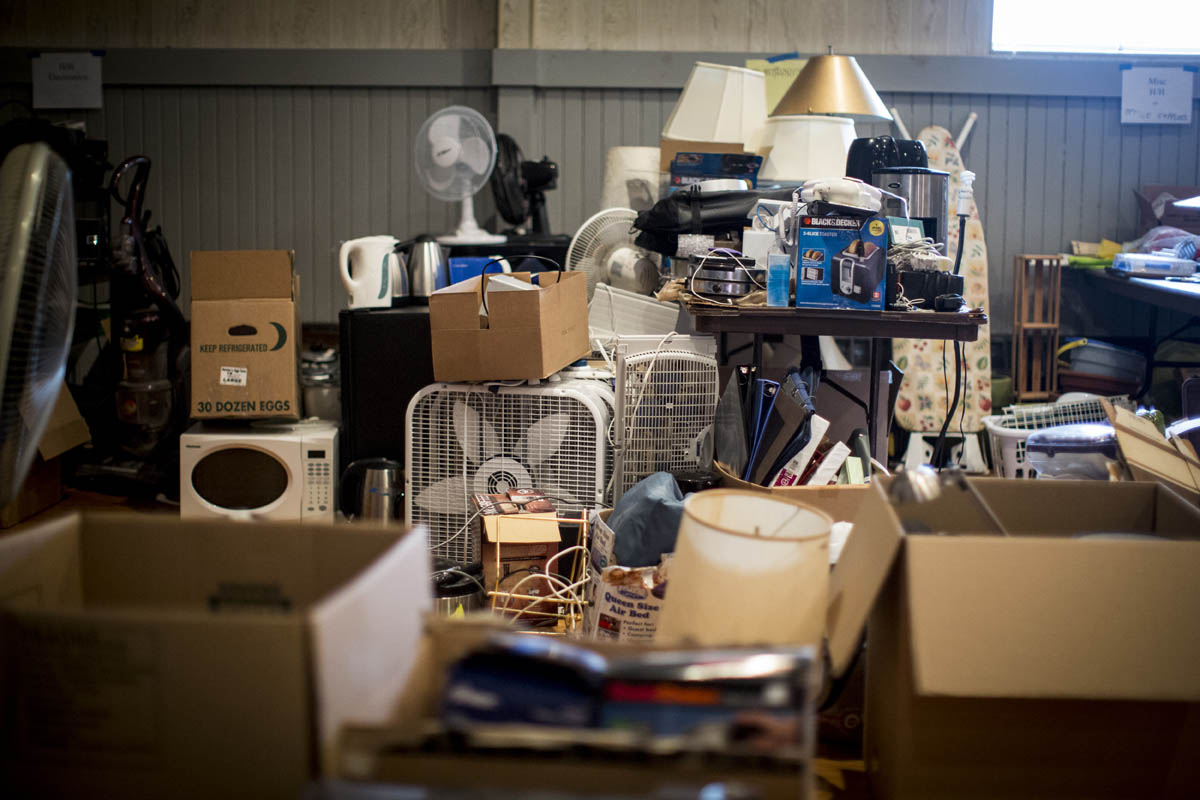 At the end of the spring semester, thousands of American college students move out of university housing and leave items they cannot or do not want to take with them.  As a result, many college communities find dumpsters overflow and neighborhood sidewalks fill with bags and boxes of usable, but unwanted items.  Lehigh's annual Move Out Collection Drive and Great South Side Sale combats this issue by providing an avenue for students, faculty, and staff to donate unwanted goods.  
Lehigh has been doing The Move Out Collection Drive and Great South Side Sale since the early 1990s and it has grown by leaps and bounds over the years.  Although the first years were about dumpster diving, The Great South Side Sale now raises approximately $20,000 dollars per year for the South Bethlehem community.  This is pretty remarkable, especially given the fact that MOST items are under $2!  All of the proceeds from the sale go directly back into the community to benefit children and youth programs such as after school homework clubs, field trips, and more for South Bethlehem families.  This sale not only directly benefits the South Bethlehem community through the money raised for youth programs and by redirecting items into the homes of our community at affordable prices, but it also saves thousands of items from going into the landfills each year.  It's a win, win, win! 
Move Out Collection Drive 2017
When: May 10 to 26th
Where: Lamberton Hall and designated locations in all residential halls
What: All faculty, staff, students, and community members are welcome to donate unwanted goods (see below for what is and is not collected)
| | |
| --- | --- |
| Accepted Items | Items NOT Accepted |
| Furniture | No sofas or upholstered chairs |
| Clothing and Linens | No CRT TVs |
| Appliances | No computer monitors |
| Rugs | No mattresses or mattress pads |
| Cleaning Supplies |   |
| Unopened Food |   |
| Office Supplies |   |
The Great South Side Sale 2017
When: Saturday, June 3rd from 10:00am-3:30pm
Where: 4th Street between Buchanan and Pierce Street
What: All of the items collected during the Move Out Collection Drive period will then be sold to members of the community at The Great South Side Sale
Donate it, don't dump it!  Help Lehigh reduce its waste and support the South Bethlehem community!  Volunteers are needed for the 2017 Move Out Collection Drive for pick ups and sorting and for The Great South Side Sale.  Sign up here.  If you have questions, please contact the Community Service Office at inmove@lehigh.edu or 610-758-6674.