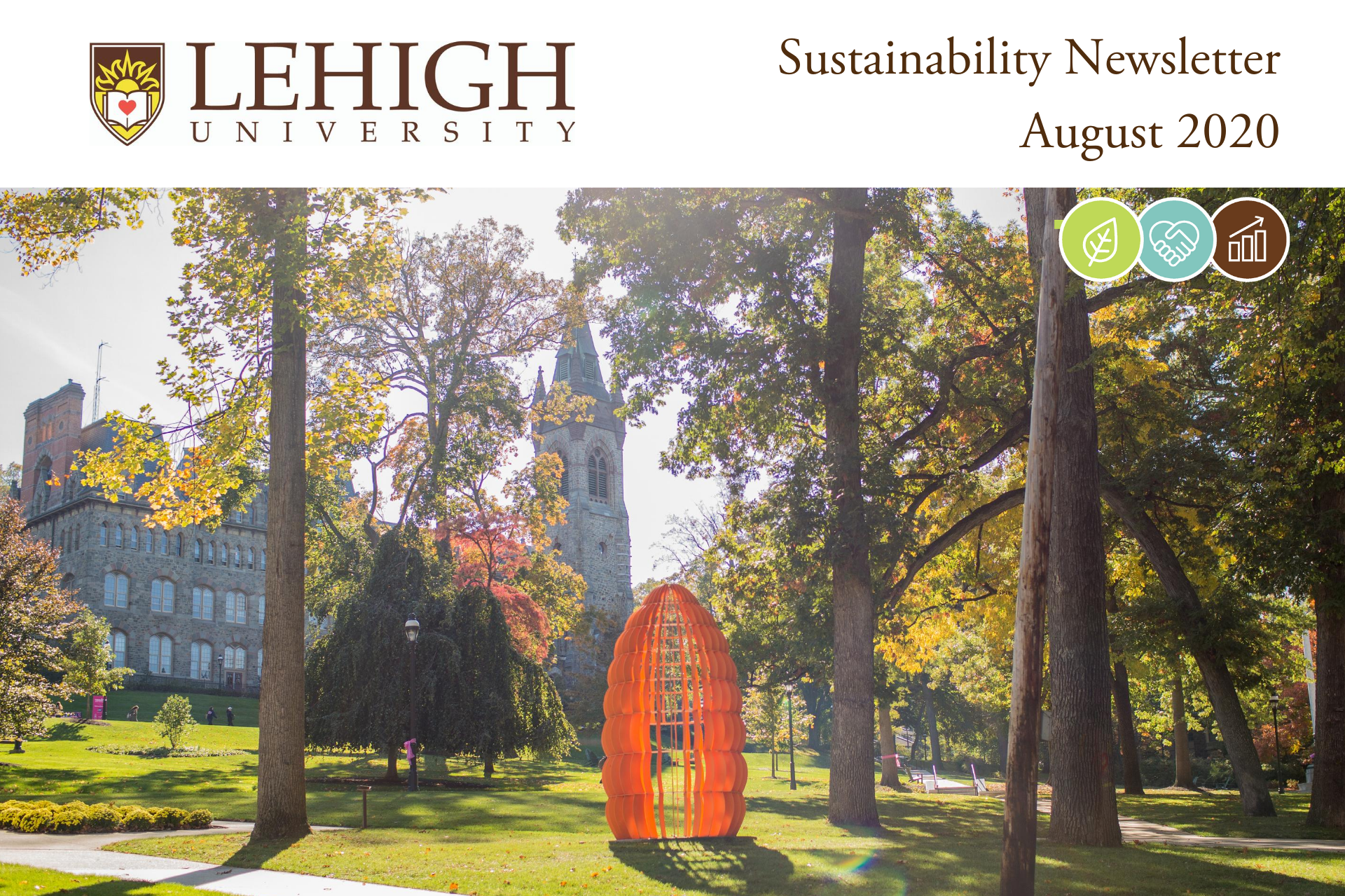 Keep Lehigh Safe, Healthy, and Sustainable
Welcome to a semester like no other in the history of Lehigh University! COVID-19 has certainly reshaped the academic landscape and has made Lehigh rethink how it operates. Learn more about how Mountain Hawks can band together to keep Lehigh safe, healthy, and sustainable here.
Lehigh Achieves the the Real Food Challenge Goal
In 2017, President Simon signed the "Real" Food Campus Commitment, which pledged that Lehigh would purchase at least 20 percent of its food annually from local/community-based, fair, ecologically sound, or humane sources by 2020. This commitment helps Lehigh to promote a healthy food system that not only supports environmental stewardship, but also respects human rights and facilitates campus involvement. We are proud to announce that Lehigh has achieved this ambitious goal. Read more here.
Office of Sustainability Receives Grant from Enterprise Holdings Foundation for Energy Efficiency Project
The Office of Sustainability was previously located in STEPS, a LEED Gold building which incorporated LED lighting and motion sensors throughout. In August 2019, the office relocated to 516 Brodhead Avenue. While the space was better suited for the needs of the department and its students, the decades-old building lacked energy efficient features. Learn more about the grant here.
Swap Shop Temporarily Closed Due to COVID-19
In the interest of the safety of students and the Office of Sustainability staff, the Swap Shop will be temporarily closed for the fall semester. This includes allowing community members into the shop to donate and browse for clothes. Please hold onto any donation items until the spring semester when the Swap Shop will hopefully be able to safely resume operations.