Message from the Sustainability Officer
Welcome to Lehigh University's first Sustainability Newsletter. This publication will communicate the university's sustainability achievements in teaching and learning, creative inquiry and innovation, student engagement and leadership, research, alumni accomplishments, and progress toward our campus sustainability goals. We welcome your thoughts and suggestions on future content by emailing sustainability@lehigh.edu.
Campus Sustainability Plan 2020 Progress and Goals: Diversity & Inclusion
Lehigh is committed to integrating sustainability throughout the university. While applying innovative approaches to reach ambitious sustainability goals that span through all campus operations and facilities, Lehigh is also coordinating and integrating sustainability education and communication in the classroom. Read More...
Alumni Spotlight: Sustainable Business
Is it possible to weave sustainable practices into a lucrative business model? We interviewed David Stover '07, cofounder along with fellow alum, Kevin Ahearn '07, of Bureo Inc. Their company has a simple, but powerful solution to a major environmental concern: they cull discarded fishing nets from the coast of Chile and recycle them into skateboards. We wanted to find out how they did it--and how we can too. Here's what he told us: Read More...
---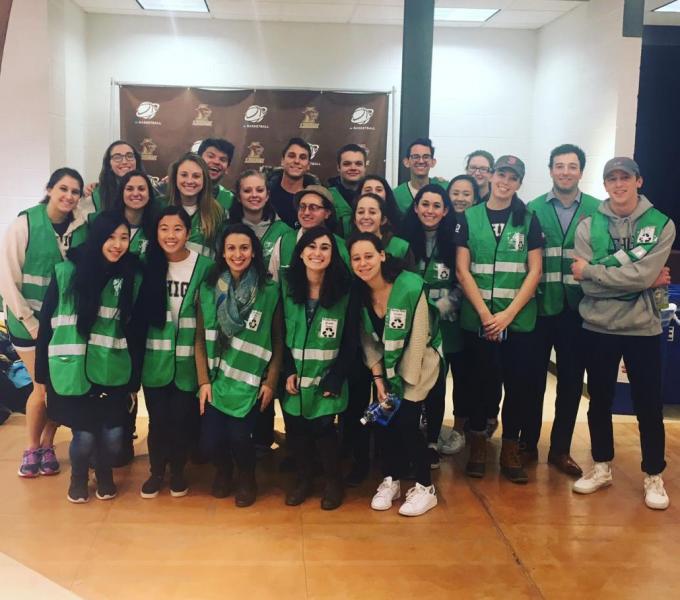 2017 Recyclemania Tournament
Lehigh is currently participating in the national 2017 RecycleMania Tournament, which runs from February 5 - April 1.  RecycleMania is a friendly competition between colleges and universities to promote waste reduction and recycling activities in campus communities. Read More...
---
LEAG Update
The Lehigh Environmental Advisory Group (LEAG) was formed in 2008 by former Lehigh University President Alice Gast to advise university leadership on ways to improve sustainability on campus .
LEAG's mission is to foster campus-wide engagement on environmental stewardship matters, advise the President and senior leadership, coordinate activities with the Office of Sustainability in an effort to advance Lehigh's sustainability goals, and set priorities for changes that will have the largest impact and provide meaningful results. Read More...
---
Engagement of Interdisciplinary Student Interns: A Key to Lehigh's Success
Lehigh relies heavily on the insights, creativity, innovation, and skills of student interns as we work to further integrate sustainability throughout Lehigh. The undergraduate internship opportunities span different academic disciplines and backgrounds.  Read More...