Highlights
Faculty, staff, and students utilize the campus as a living laboratory to identify opportunities and apply innovative approaches to reach ambitious goals.  Lehigh is also actively coordinating and integrating sustainability education and communication in the classroom.  Below are some highlights of our efforts within Academic Experience.
61.3% of Lehigh students graduated from degree programs that require an understanding of the concept of sustainability. 
Lehigh students had the opportunity to engage in sustainability-related careers with a demonstrated unique background.
67.7% of research-producing departments were engaged in sustainability research.
For the first time, Lehigh provided both open access repository hosting and open acce

ss journal hosting services.
Academic Experience
Percentage of STARS Points Earned for Curriculum and Research in 2019-2020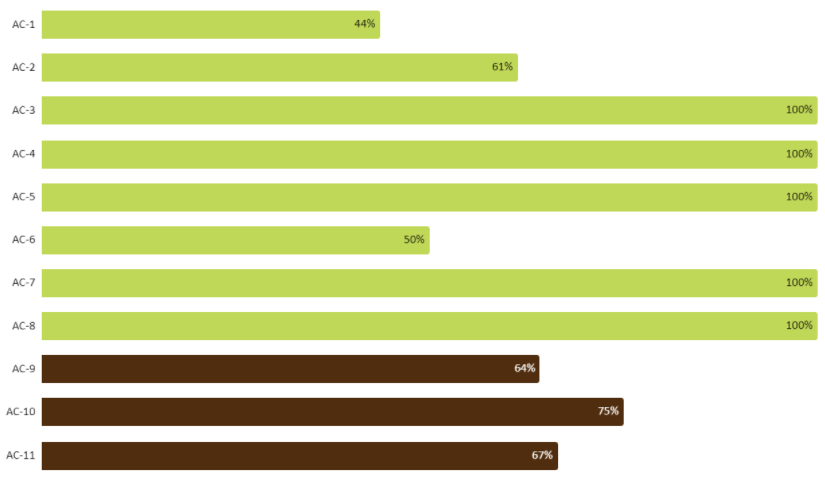 Academic Experience Score Summary for 2019-2020