During the month of November, we challenge members of the Lehigh community to be conscious of their energy consumption behaviors, to commit to adopting new energy saving behaviors, and to engage with peers and coworkers on the topic of energy conservation. This challenge is designed to reduce university-wide energy consumption leading into the cold dark winter months when lighting and heating is heavily used.
This year different offices and clubs will be holding events throughout the month of November to promote energy conservation. Check below to see the calendar showcasing all the upcoming events for this month!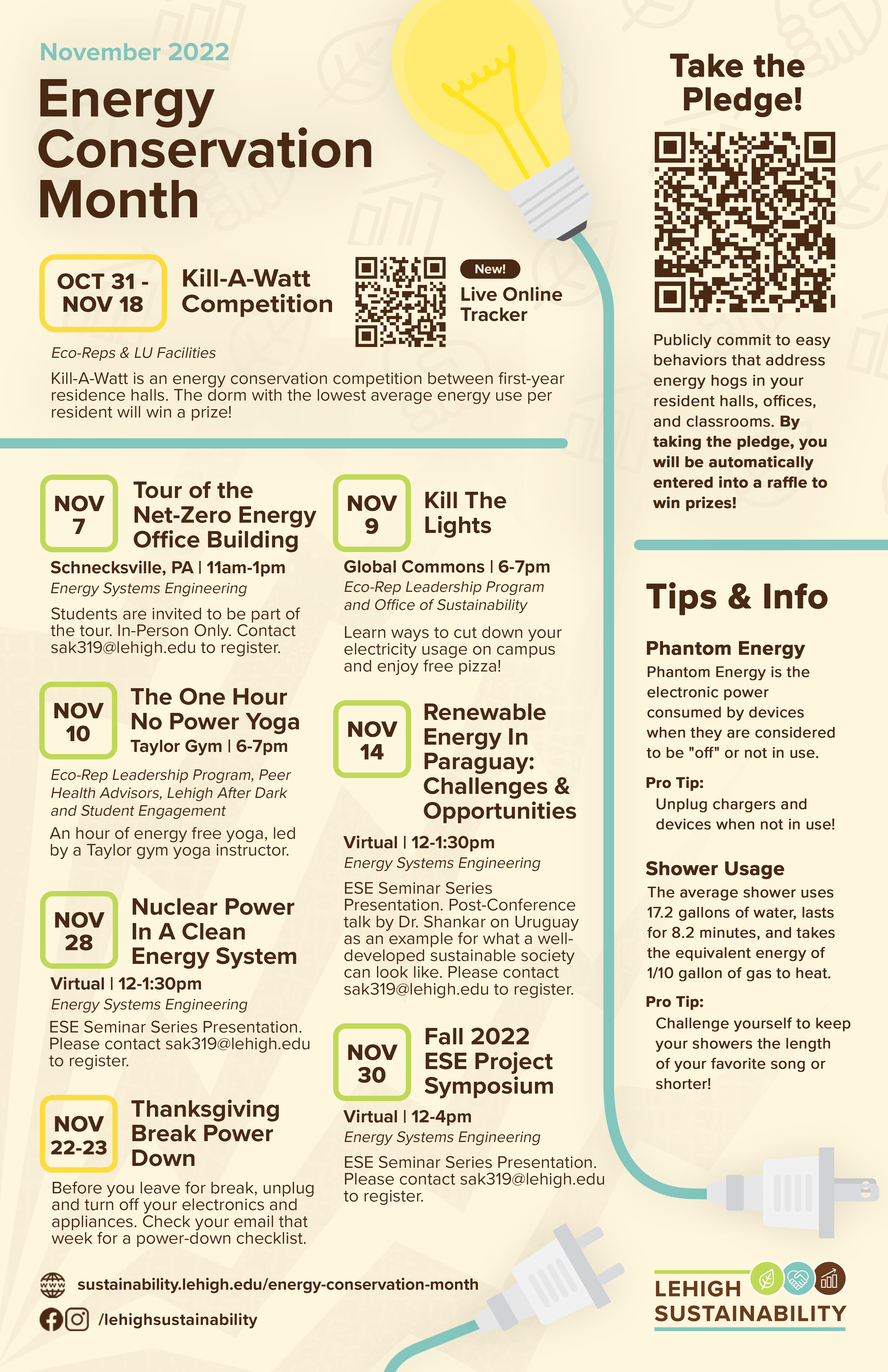 Lehigh's Commitments to Energy Conservation
Kill-A-Watt Competition 2022
Kill-A-Watt is an energy conservation competition between first-year residence halls. The dorm with the lowest average energy use per resident will win a prize!
During the competition, you can reduce your personal energy usage by doing things like turning off unused lights, unplugging idle electronics, and using the stairs instead of the elevator.
Energy Dashboard & Competition Leaderboard
Tips on Reducing Your Energy Usage
First-year residence hall students can help their dorm reduce its energy use by doing things like:
Turning off the lights
Unplugging idle electronics
Shutting down your computer
Ensuring the windows are closed
Washing clothes in cold water
Using stairs instead of elevators
Opening refrigerator/freezer doors for shorter time periods
Using task lighting instead of whole-room lighting