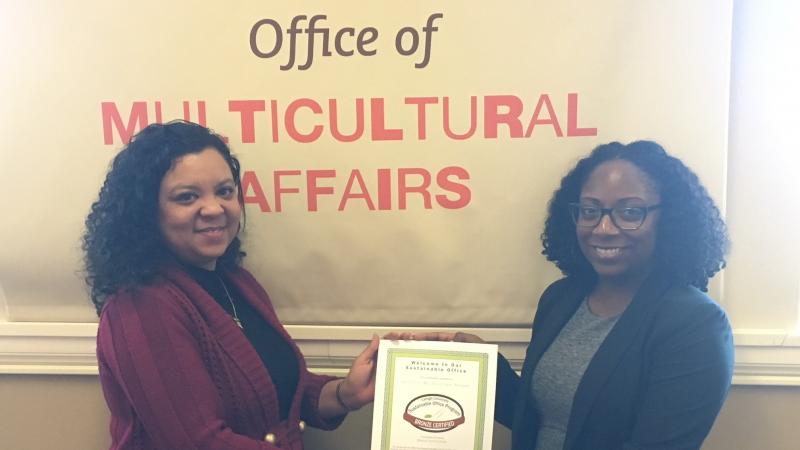 The Office of Sustainability recently awarded the Office of Multicultural Affairs (OMA) with bronze level certification in the Sustainable Office Program (SOP)! The office completed 30 sustainable actions in order to achieve the bronze level of certification. OMA scored 43% in the community building and social equity category along with 38% in participation and engagement category.
The Office of Multicultural Affairs is currently located in room C208 of the University Center. It serves as a safe place on campus where students can discuss issues on campus, study, or just hang out between classes. In addition, the Office of Multicultural Affairs hosts different programs, discussions, and social events for members of the Lehigh community.
The Sustainable Office Program is a voluntary, self-guided initiative, where individual Lehigh offices can take the lead in implementing sustainable practices in the workplace. SOP certification can be completed within just a few weeks. Your office can start the certification process by registering for the Sustainable Office Program here. We look forward to working with you and your office in promoting sustainability at Lehigh University!