Highlights
Lehigh can positively impact the campus environment as well as the surrounding community by managing relevant aspects of institutional operations. Below are some highlights of our efforts within Operations.
Within the past 5 years, Lehigh has certified Williams Hall (LEED Gold) and Chandler-Ullmann (LEED certified), and is in the process of certifying four more buildings (HST Building, Singleton, Hitch, and Maida).
Reduced building energy use per square foot by 15.8% over 2007 baseline.
Lehigh purchased more clean and renewable energy than ever before.
Reduced total waste generated per weighted campus user by 15.94% over 2010 baseline. 
Operations
Percentage of STARS points earned for Air & Climate, Buildings, Energy, Dining Services, Grounds, Purchasing, Transportation, Waste and Water in 2019-2020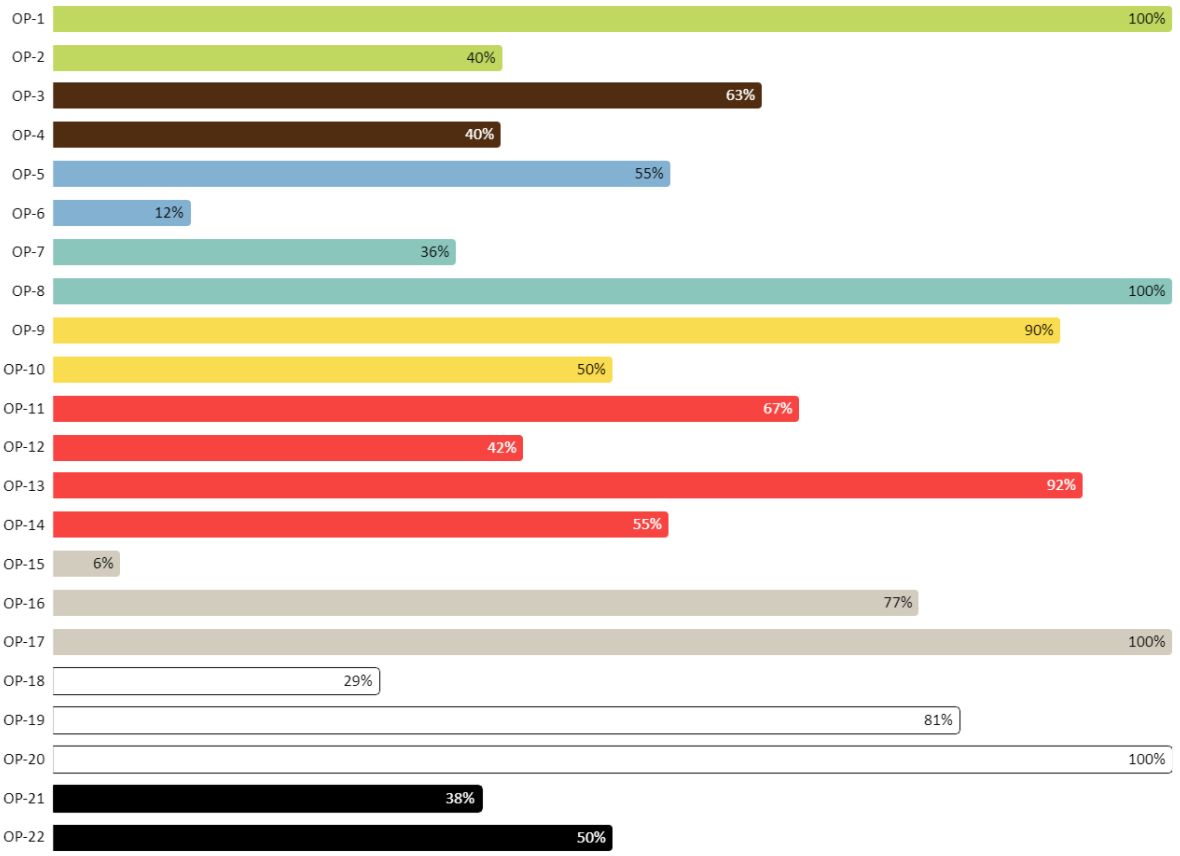 Operations Score Summary for 2019-2020