Everyone is suited up and ready to go!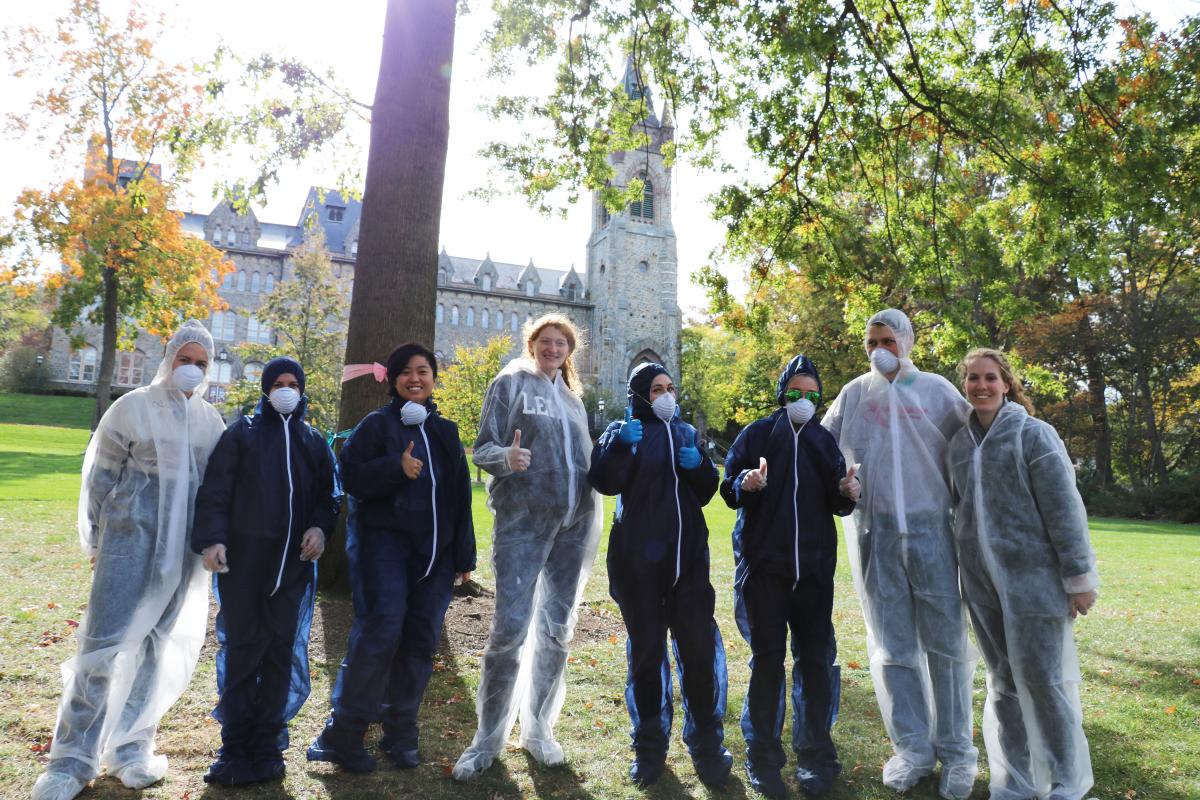 So, what exactly is a waste audit, you may ask?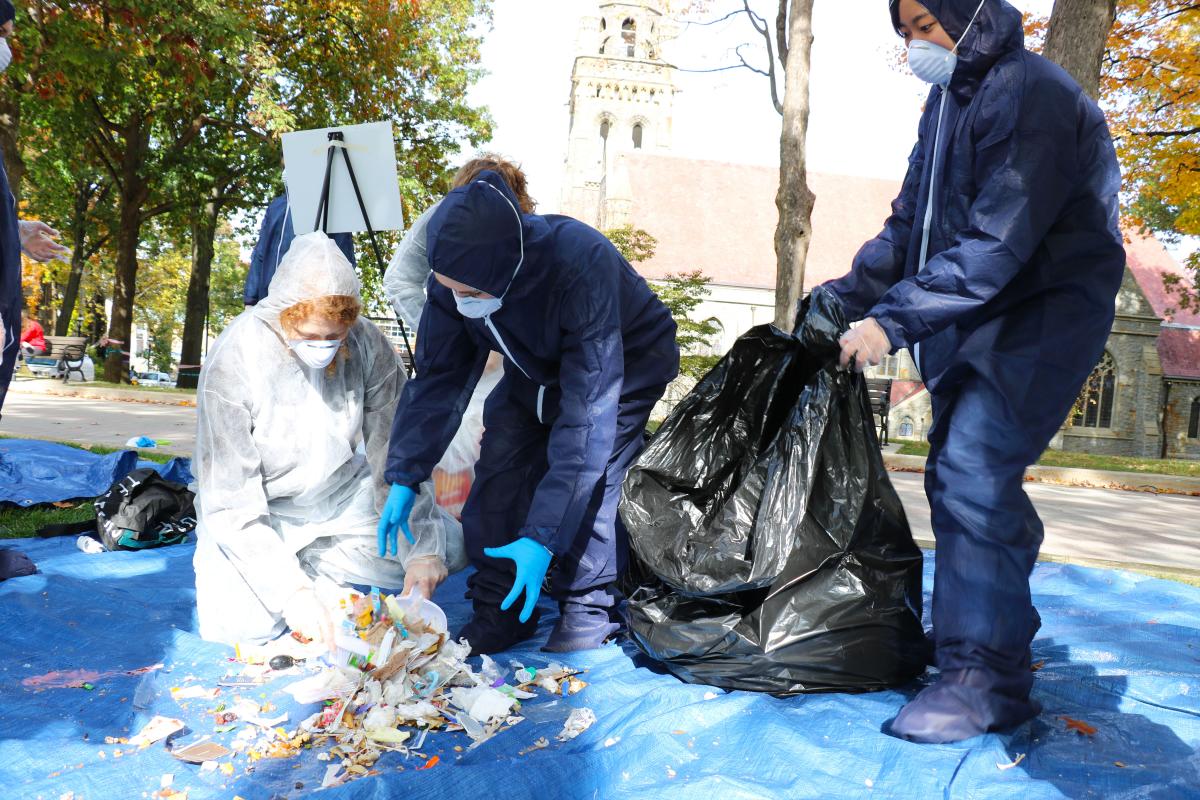 A waste audit is a way of measuring progress of the residential and Greek houses on campus. The garbage of each dorm for the day is collected as usual, and is brought to a location where the Eco-Reps sort through it. We sort through the garbage and recyclables from each dorm, and calculate what percentage of recyclables were recycled correctly, and what recyclable items were commonly found in the trash. With this data, the Eco-Reps can figure out what they need to educate residents of each dorm about to make Lehigh more sustainable.