Monday, September 9, 2019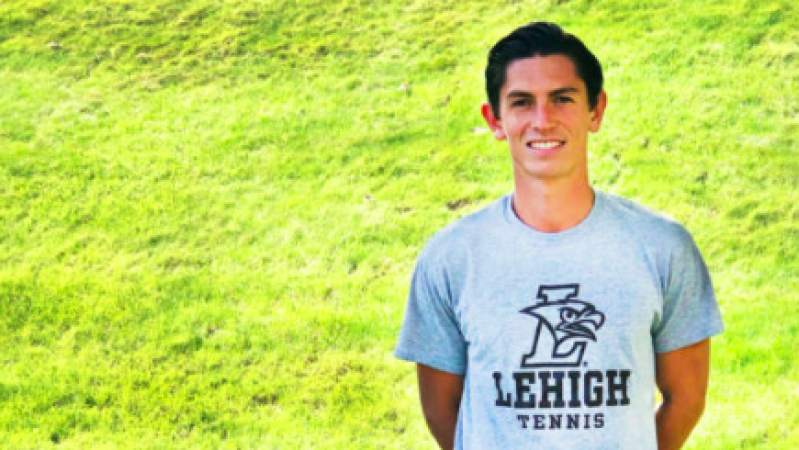 Recent Lehigh graduate, Sam Bencheghib, is in the middle of running from New York City to Santa Monica to bring awareness to plastic bottle usage and waste within the world. Motivated by his home country of Indonesia, Sam noticed that once clear and glistening oceans of Indonesia were now polluted with plastic. Sam trained for over 7 months and started running on July 26th and has committed to running 3000+ miles.
On July 31st, Sam stopped at Lehigh during his journey. He reached 105 miles out of 3,103 and stopped to rest for a couple of days on campus. Upon arrival, he was greeted by faculty, staff, and students who joined in on the end of his run for the day which ended on the University Center front lawn.
Sam is not a stranger to bringing awareness to the issue of plastic pollution. In 2009, Bencheghib and his older brother, Gary, co-founded Make a Change World, an organization dedicated to promoting sustainability as well as solutions and innovations to plastic. In August 2017, the two brothers built two kayaks out of plastic bottles and floated down the Citraum River in West Java, Indonesia, widely considered one of the most polluted rivers in the world. The two plastic kayaks grabbed the attention of Indonesia's president. He responded by announcing a seven-year rehabilitation program for the river.
Sam's most recent endeavor, his run from coast to coast, started in Battery Park in New York City and will end in Santa Monica, California. Sam will complete his journey while wearing the Adidas x Parley running shoes, which are made with up-cycled plastic waste collected from remote beaches and coastal communities. During Sam's rest days he will be speaking at college campuses to speak to students and stopping at any City Hall possible on his way to convince towns to sign a no-plastic pledge.
"In the time of such environmental concern, we need to talk about the solutions and innovations available to us instead of just using plastic," Sam says.