Engaging the campus community to embrace diverse perspectives and cultivate environmental stewardship is one of Lehigh's top priorities. Lehigh is weaving sustainable practices into all levels of the institution and fostering a "One Lehigh" sustainability culture across the university's three campuses. From taking the Car Free Day pledge and celebrating Earth Day to participating in a national recycling competition and hosting renowned sustainability guest speakers, abundant opportunities exist for students, faculty, and staff to engage with sustainability topics at Lehigh.
At a Glance
Communications
Establishing an environment in which sustainability is a natural, expected, and welcomed part of the Lehigh experience begins with communication. Digital resources, including an electronic Lehigh Sustainability pamphlet, will increase student awareness of, and access to, sustainability internships, careers, and professional development opportunities. Additionally, sustainability plan materials are incorporated into Lehigh's Annual Report.
Diversity, Inclusion, Equity
Lehigh is committed to becoming an antiracist institution that acknowledges and celebrates diversity and fosters inclusive excellence. This includes supporting progress toward goals in the diversity and inclusion strategic plan and commitment to attracting, recruiting, admitting, and graduating a talented and diverse student body equipped with the necessary socio-cultural competencies to meet the demands of a 21st century global workforce.
Campus Involvement
Many ongoing campus programs support continual improvement in sustainability performance. These programs are designed to raise awareness for students, faculty, and staff and align Lehigh's sustainability commitment with daily behaviors. By integrating sustainability programming into diverse aspects of the University's organizational culture and its institutional infrastructure, our goal is to empower students, faculty, and staff to champion sustainability and help transform Lehigh into a university that embodies environmental stewardship, financial prosperity, and social equity.
Sustainability Strategic Plan 2030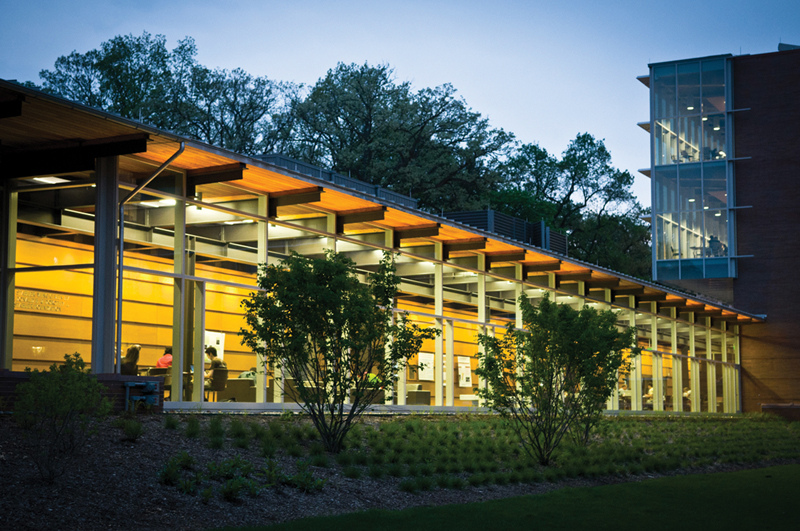 Sustainable Office Program
The Sustainable Office Program is a voluntary, self-guided program designed for faculty and staff to take the lead on promoting sustainable practices in the workplace. By taking action in key areas, offices can reduce their environmental footprint, be responsible stewards of university resources, and contribute to Lehigh's sustainability goals and commitments. Our goal is to have participation by 100 percent of full-time faculty and staff by 2030. Learn more.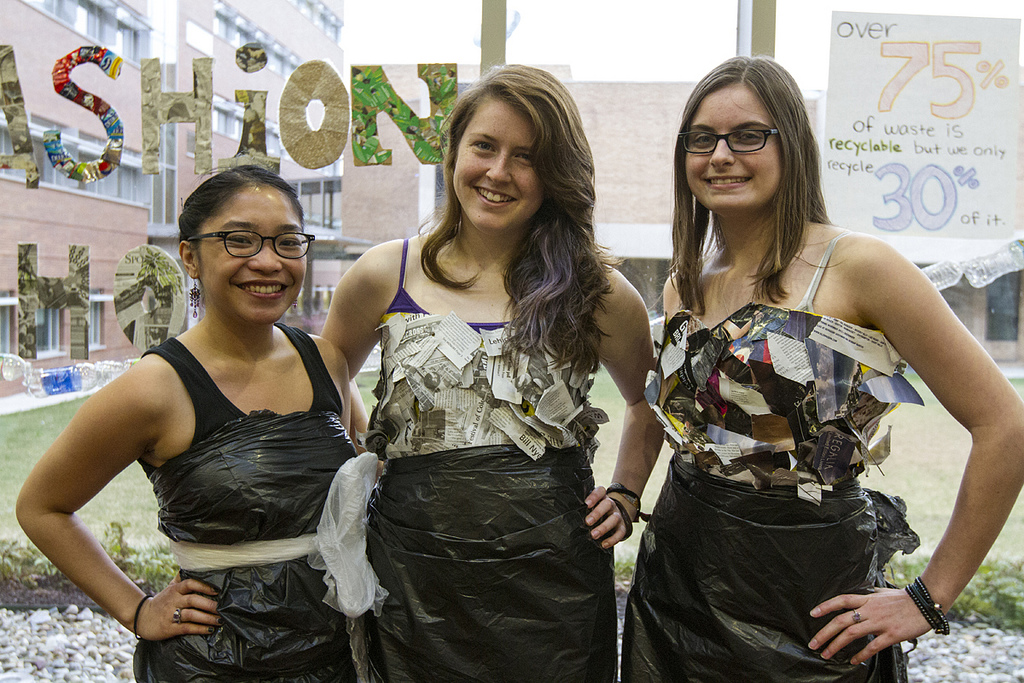 Eco-Rep Leadership Program
The Eco-Rep Leadership Program is a peer-to-peer education program focused on training student leaders to embody and promote sustainable living in residential halls and Greek houses. Through fun and educational programs, Eco-Reps foster sustainable behavior among their peers, building toward a goal of 90-100 percent awareness of sustainability issues and practices among residents by 2027. Learn more.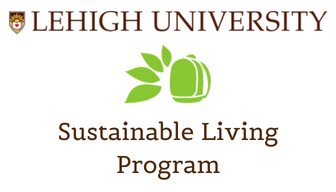 Sustainable Living Program
The Sustainable Living Program is a voluntary, self-guided program coordinated by the Eco-Rep Leadership Program.  It is designed for students in residence halls and Greek houses to take the lead in making their living spaces and daily routines more sustainable.  By developing sustainable habits, students can reduce their environmental impact, be responsible stewards of the university's resources, and contribute to Lehigh's sustainability goals and commitments. Learn more.
Events
We host and collaborate with other departments, clubs, and organizations on events that raise awareness about particular topics of interest to the campus and the community.  Many of our campus events fall into one of several monthly themes:
September: Food
October: Water
November: Energy Conservation
February and March: Reduce, Reuse, Recycle
April: Earth Month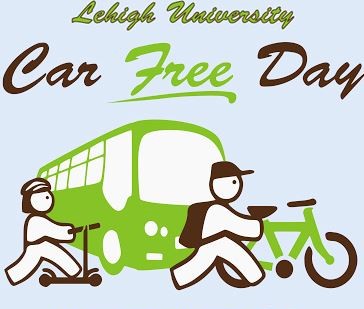 Car Free Day
Car Free Day is a worldwide event in September that encourages alternative methods of transportation. By reducing and eliminating car use, faculty, staff, and students can come together as a community to improve their physical fitness, reduce their carbon footprint, enhance mindfulness and creativity, and save money. Learn more.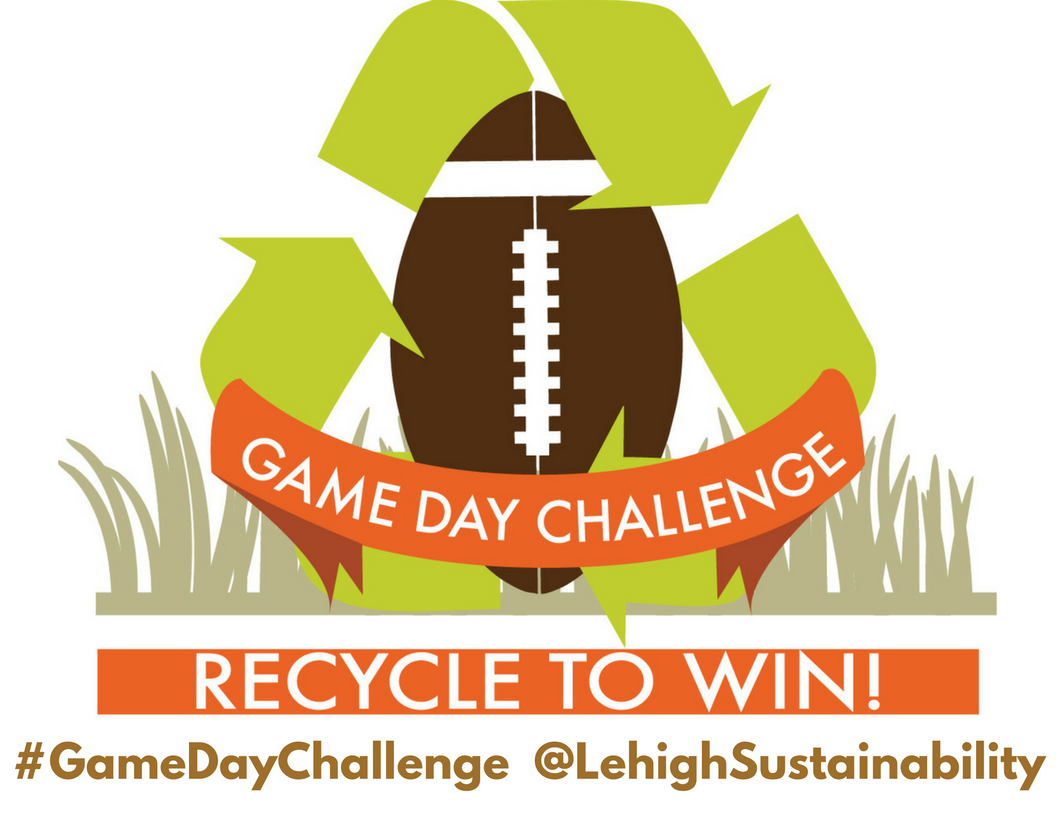 Game Day Challenge
Game Day Challenge is a friendly nationwide competition for colleges and universities to promote waste reduction at football games.  The goal of Game Day Challenge is to reduce trash generation inside and outside the stadium and increase recycling rates. Game Day Challenge ranks schools based on waste generation, recycling, organics, diversion rate, and greenhouse gas reduction. Learn more.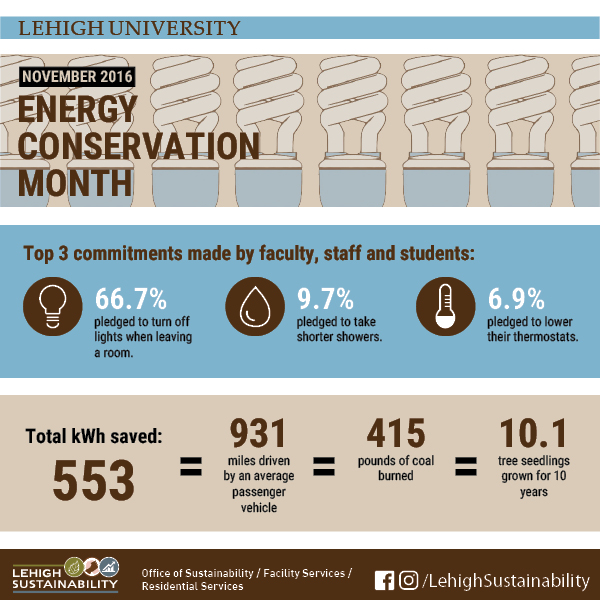 Energy Conservation Month
During the month of November, we challenge members of the Lehigh community to be conscious of their energy consumption behaviors, to commit to adopting new energy saving behaviors, and to engage with peers and coworkers on the topic of energy conservation. Energy Conservation Month is designed to reduce university-wide energy consumption leading into the cold, dark winter months when lighting and heating are heavily used. A competition with Lafayette College will help to inspire the Lehigh campus community to greater levels of conservation. Learn more.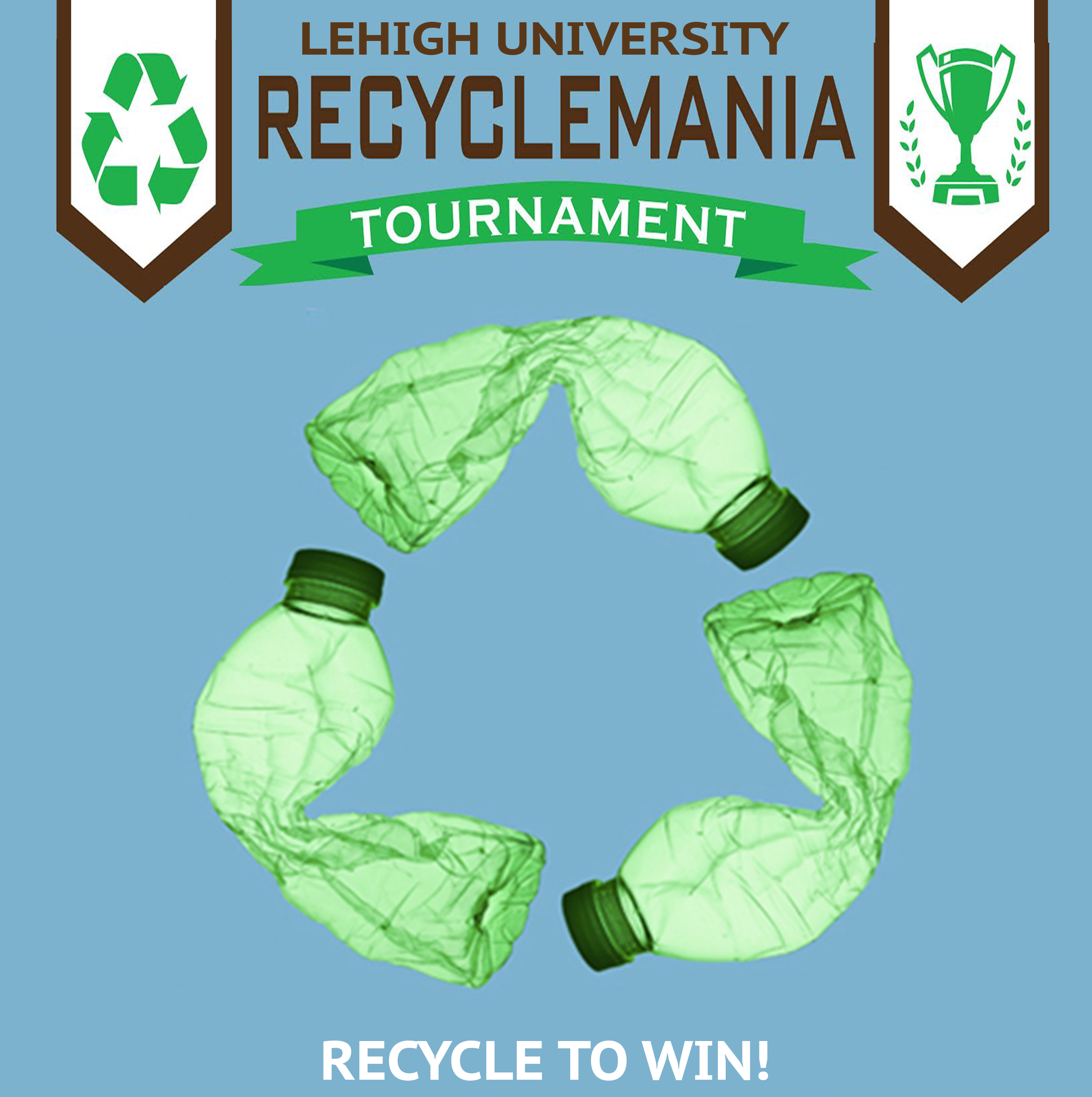 Campus Race to Zero Waste (RecycleMania)
During the months of February and March, we challenge members of the Lehigh community to be conscious of their waste generation. Campus Race to Zero Waste, formerly RecycleMania, is a national waste diversion and recycling competition challenging colleges and universities to promote waste reduction activities in campus communities. Over an 8-week period, participating institutions report the amount of recycling and trash collected each week and are ranked in various categories based on which schools recycle the most on a per capita basis,which schools have the best recycling rate as a percentage of total waste, and which schools generate the least amount of combined trash and recycling. To expand upon this challenge Lehigh intends to create a friendly, but hotly contested, annual competition with Lafayette College by 2022. Learn more.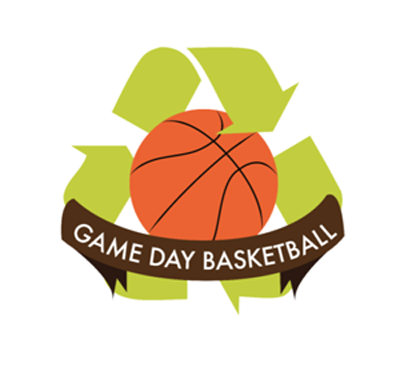 Game Day Basketball
In February, Lehigh competes in Game Day Basketball to promote waste reduction and recycling at a home basketball game.  The Office of Sustainability partners with Dining Services, Athletics, Facilities, and ABM to raise awareness about waste reduction and recycling during a home basketball game. Lehigh's waste diversion rate from a home basketball game is compared to that of other college basketball games across the country. Learn more.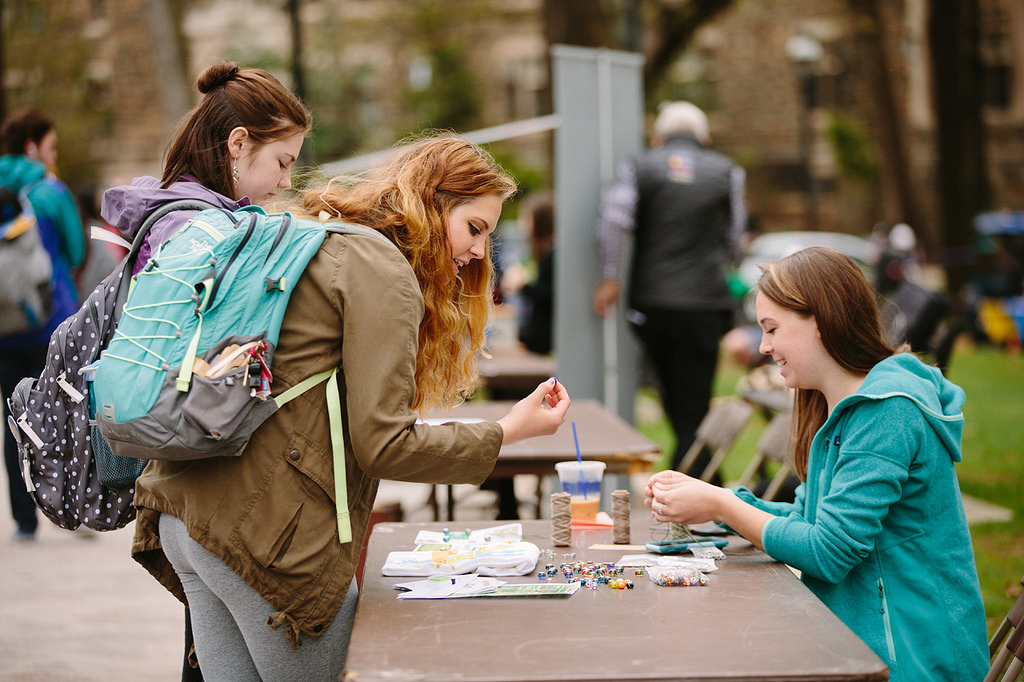 Earth Week and Earth Day Fair
During April, Lehigh celebrates Earth Week by hosting a week of educational and engaging events. Earth Week is an opportunity to celebrate the beauty and bounty of our planet, while also embracing our responsibility to lessen our environmental impact and protect the earth for future generations. The week culminates in a vibrant Earth Day Fair on the campus. Learn more.